Prof Deepak Hegde Finds VCs Do Better Investing in Start-Ups Run by Entrepreneurs of Same Ethnicity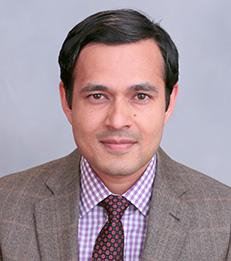 VCs are systematically more likely to invest in start-ups when the VC and start-up have top-level executives of the same ethnicity
In research that is forthcoming in the journal,
Management Science
, NYU Stern Professor
Deepak Hegde
and his co-author, Justin Tumlinson of the IFO Institute at the University of Munich, found that US venture capitalists (VCs) were more likely to invest in start-ups led by executives of the same ethnic origin, particularly when the probability of the start-ups' success appears low. They also found that when VCs and entrepreneurs shared the same ethnic origin that the start-ups were more successful as measured by IPOs and net income after IPOs.
The professors analyzed data from almost all US-based venture deals from 1991-2010, assembling 22,000 US-based venture capital (VC) partners and 85,000 US based start-up executives, who represent 10 distinct ethnic groups.
Key insights from the paper include:
VCs are systematically more likely to invest in start-ups when the VC and start-up have top-level executives of the same ethnicity
VCs are more likely to favor co-ethnic entrepreneurs for investment during early investment rounds
Some ethnic groups (e.g., Chinese, Indian, Jewish and South European) favor co-ethnic investments more than others (e.g., Anglo-Saxon or West European)
The chance of a successful IPO or acquisition and post-IPO or acquisition performance is higher when VC and company share same ethnicity, and the enhanced performance persists
Within a VC's portfolio, ethnically closer start-ups perform better
The positive performance of start-ups is largely due to superior communication and coordination between VCs and entrepreneurs of the same ethnicity after the investment
To the extent that VCs expect to work better with startups with co-ethnic leaders, they invest in co-ethnic ventures of lower observable quality than non-co-ethnic ventures
The article, "Does Social Proximity Enhance Business Partnerships? Theory and Evidence from Ethnicity's Role in US Venture Capital" is forthcoming in the journal
Management Science
.
To speak with Professor Hegde, please contact Carolyn Ritter at 212-998-0624 or
critter@stern.nyu.edu
or Joanne Hvala at 212-998-0995 or
jhvala@stern.nyu.edu
in NYU Stern's Office of Public Affairs.
Contacts:
NYU Stern
Carolyn Ritter, 212-998-0624
critter@stern.nyu.edu
or
Joanne Hvala, 212-998-0995
jhvala@stern.nyu.edu
Follow
@NYUStern
on Twitter for the latest in faculty research.
---