Student Club Events
NYU Stern EMT Summit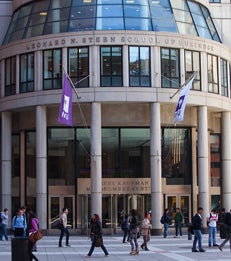 Date: Wednesday, November 12, 2014
Location: NYU Stern, New York, NY 10012
By invitation only

The NYU Stern Entertainment, Media and Technology (EMT) Alumni Committee and the Office of Development & Alumni Relations will host the NYU Stern EMT Summit on November 12. Students, alumni and practitioners will discuss the current state of the industry as well as new trends in the field. Greg Coleman, president of Buzzfeed, and John Fargis, head of US media for Jefferies & Company, will moderate panel discussions entitled, "Reaching Consumers in the Digital Age" and "Financing the Disruption of Media."

A networking reception will follow the panel discussions.