Research Center Events
Executive Education Course: Sustainable Finance and ESG Investing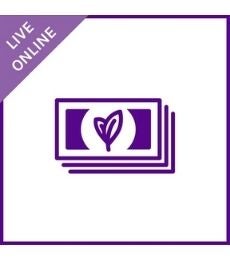 Dates:
October 18 - 22, 9:00am - 12:30pm ET daily
Format:
Live Online
Cost:
$4,680
Sustainable investing is a topic of increasing interest to the financial community. With global environmental and social challenges increasing, and with meaningful millennial participation in markets anticipated, trillions of dollars are beginning to shift. The battle for future market share may well be won by those who respond best to this new investment paradigm. Sustainable Finance and ESG Investing provides participants with the experience, tools and community of practice they will need to become an important part of this global paradigm.
Through a combination of lecture, discussion and group exercises, participants will learn about financially material Environmental Social Governance (ESG) indicators and data providers, and learn how to translate corporate performance on sustainability into financial performance. They will also review best practices in ESG and impact investing, and develop their own sustainable investment strategies. Executives will leave this course with concrete ideas about how to incorporate sustainable investment practices within their organizations.
For more information on this course for executives, please
visit the course
webpage.