Research Center Events
Executive Education Short Course: Negotiation Strategies: Optimizing Outcomes through Collaboration and Conflict Resolution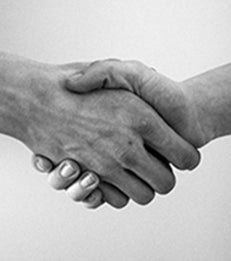 Dates:
July 16-18, 2018
Location:
NYU Washington Square Campus, New York City
Cost:
$5,400 (travel and accommodation not included)
Negotiation is an inherent reality of any workplace. We constantly negotiate with employees, bosses, coworkers, vendors, clients and nearly everyone else that we encounter. These negotiations are critical to our success, yet often result in outcomes that fall short of what they could have been. In the worst situations, they even lead to costly and unnecessary conflicts.
This course will develop your skills as a negotiator, empowering you to optimize the outcomes of your negotiations and to enhance the resolutions of your complex disputes. You will learn how to pursue ideal settlements, achieve buy-in from conflicting parties and successfully implement solutions to the benefit of your organization. To hone these essential skills, this program utilizes an experiential approach in which participants actively engage in a variety of simulated negotiations. Through extensive discussion and analysis of these simulations, you will enhance your ability to effectively negotiate agreements and resolve disputes.
This program is designed to improve existing negotiation skills in order to optimize outcomes, enhance collaboration and expand relationships. Therefore, it is appropriate for senior executives, leaders, managers and professionals responsible for negotiating arrangements with clients, vendors, employees and other organizational stakeholders.
For more information on this short course for executives, please visit the
course webpage
.