Research Center Events
Executive Education Short Course: Understanding the Basics of Corporate Finance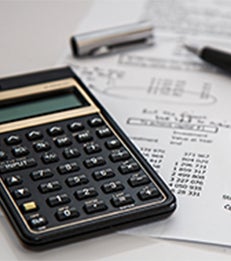 Dates:
June 4-5, 2018
Location:
NYU Washington Square Campus, New York City
Cost:
$3,600 (travel and accommodation not included)
In order to make the best decisions for their company, executives must have a strong understanding of fundamental techniques in finance and investing. They can then employ decision-making tools that ultimately maximize firm and shareholder value.
In this course, participants will learn the tools and methods needed to make more informed financial decisions. This course will cover the basics of discounted cash flow analysis and rigorous cash flow forecasts derived from P&L projections. Participants will understand rules for making investment decisions, including the net present value (NPV) rule and internal rate of return (IRR) rule, as well as the treatment of real options. Participants will also learn how to compute the right discount rate, or cost of capital, to account for the time value of money as well as risk. This course will utilize numerical examples to give participants hands-on practice with each of the methods taught.
This program is designed for professionals who make financial decisions or frequently communicate with financial decision makers. It is also a good fit for individuals looking to improve their financial literacy and understand the basic drivers of corporate decision making.
For more information on this short course for executives, please visit the
course webpage
.