Press Releases
Farooq Kathwari, Chairman, President & CEO of Ethan Allen Interiors Inc., to Keynote NYU Stern School of Business 2017 Graduate Convocation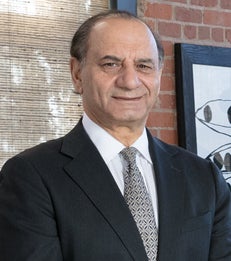 Who:
Farooq Kathwari
, Chairman, President & CEO of
Ethan Allen Interiors Inc., & NYU Stern alumnus (MBA '68)
Keynote Speaker, NYU Stern's 2017 Graduate Convocation ceremony
When: Friday, May 19, 2017, 3:00-6:30pm
Where: The Theater at Madison Square Garden
Seventh Avenue between 31st and 33rd Streets, New York, NY
Additional information on Farooq Kathwari's keynote address:
Mr. Kathwari will discuss his reputation as an "activist CEO." He will share his perspective on the need to balance managing a socially responsible enterprise while also focusing on sound financial performance, and his leadership expertise as it relates to organizing humanitarian efforts.
He will reflect on the reinvention of an iconic American brand steeped in history. Mr. Kathwari will discuss how the 10 Leadership Principles he developed more than 25 years ago – principles that include the call to work hard, to recognize that change is opportunity, to understand the relative importance of issues and to always incorporate justice in business – have guided him and his associates.
Mr. Kathwari is an NYU Stern MBA alumnus, Class of 1968
About NYU Stern
New York University Stern School of Business, located in the heart of Greenwich Village, is one of the nation's premier management education schools and research centers. NYU Stern, whose faculty includes three Nobel Laureates in Economics, offers a broad portfolio of programs at the graduate and undergraduate levels, all of them enriched by the dynamism, energy and deep resources of one of the world's business capitals. Visit
www.stern.nyu.edu and
follow NYU Stern on Twitter: @NYUStern.
To RSVP to NYU Stern's Graduate Convocation ceremony, please contact Carolyn Ritter in Stern's Office of Public Affairs at
critter@stern.nyu.edu
or 212-998-0624.