School News
In a feature story, Dean Raghu Sundaram highlights recent tech innovations at Stern; the School's Andre Koo Tech MBA, Fintech MBA specialization and Endless Frontier Labs program are spotlighted: "NYU Stern's Dean Talks Big Data and the Tech MBA"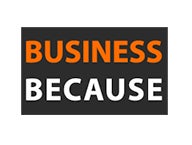 Excerpt from
BusinessBecause
-- "'We are creating the premier ecosystem of entrepreneurship education and programs here on the east coast, in the heart of New York City, that fuels the demand for highly inspired ideas with equally high potential for impact,' says Rangarajan. 'I am excited by the strides Endless Frontier Labs is making in taking us closer to this vision.
'We are in one of the world's greatest technology and entrepreneurship hubs, and we want to bring that to the school. It's a work in progress, but because of our location we can dive deeply into businesses on many levels, allowing students to engage with them as part of their MBA.'"
Read More