Student Club Events
Fifth Annual NYU Social Innovation Symposium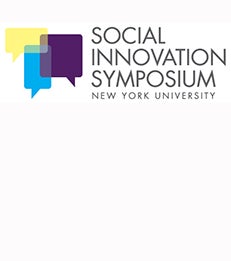 On February 20, 2015, the social enterprise student organizations of New York University's Leonard N. Stern School of Business, School of Law, and Robert F. Wagner Graduate School of Public Service will host the Fifth Annual NYU Social Innovation Symposium (SIS). This year's theme, "New Rules, Bold Ideas: Innovations for Sustainable Social Impact," will explore the use of market-based mechanisms to create lasting solutions to the world's most pressing social problems. The event will feature keynote speakers Jim Brett, president of West Elm, and Kees Kruythoff, president of Unilever North America.
Recognizing philanthropic trends towards sustainable social interventions and the potential of business and government to create large-scale change, the 2015 Symposium will explore innovations ranging from sustainable supply chains and impact investing to social impact bonds and public-private partnerships. In addition to the keynote addresses and a variety of panel discussions, the Symposium's keystone program, 10 Minutes to Change the World, will foster a unique opportunity for discourse and networking for current and future social innovators. There will also be a Company Showcase giving attendees the opportunity to speak with representatives from social impact organizations in the New York area.
For more information or to register, please visit the
Symposium website
.