School News
Four cohorts of the NYU Shanghai & NYU Stern partnership, including one-year master's students studying Marketing & Retail Science, Organization Management & Strategy, Quantitative Finance, and Data Analytics & Business Computing, begin their programs
Students in the inaugural cohorts of the new one-year master's programs offered jointly by NYU Shanghai and NYU Stern — the MS in Marketing and Retail Science & MS in Organization Management and Strategy programs — attended orientation in person in New York and virtually from Shanghai on June 1 and subsequently started their summer classes with NYU Stern professors.
As a result of the successful NYU Stern and NYU Shanghai partnership, these programs join the growing portfolio offered by the two schools, which also include the MS in Quantitative Finance and MS in Data Analytics & Business Computing programs that launched in June 2019. Students in the Class of 2023 from both of these programs also started the new academic year on Wednesday.
The students in all four programs will study full-time for 12 months in two global business hubs — first in New York City over the summer, with the following fall and spring semesters in China at NYU Shanghai's campus.
Both of the new programs will lean into the institutional expertise at both the NYU Stern and NYU Shanghai campuses. In the MS in Organization Management & Strategy program, which is led by Academic co-Directors Professor Christina Fang and Professor Joseph Porac, students will take classes from faculty on business strategy, innovation, negotiation skills, and more. Led by Academic Director Professor Russell Winer, MS in Marketing & Retail Science students will take courses on marketing analytics, new retail technology, data driven decision making and more.
See photo highlights below: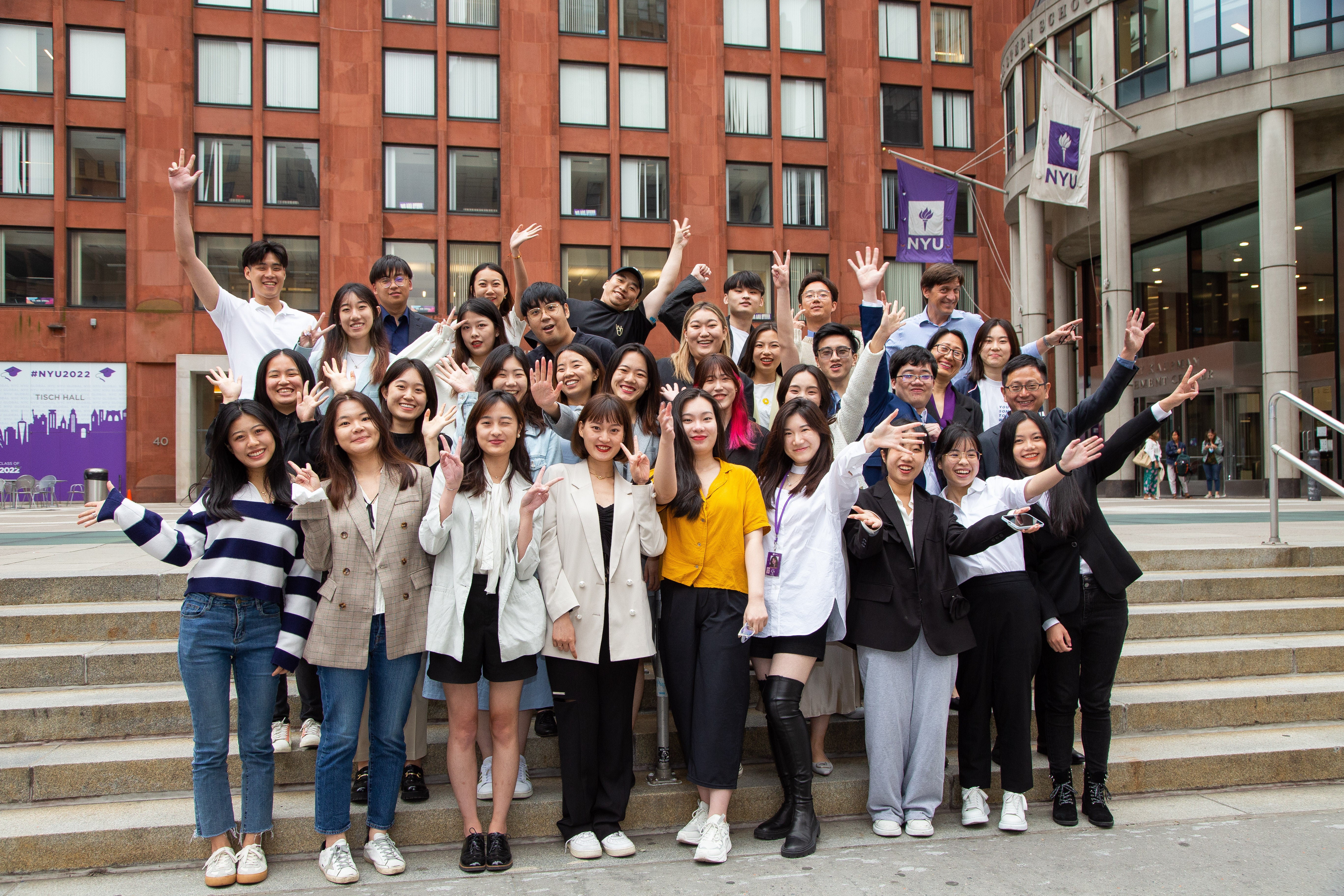 Students from four one-year master's programs offered jointly by NYU Shanghai and NYU Stern outside in front of Gould Plaza after orientation.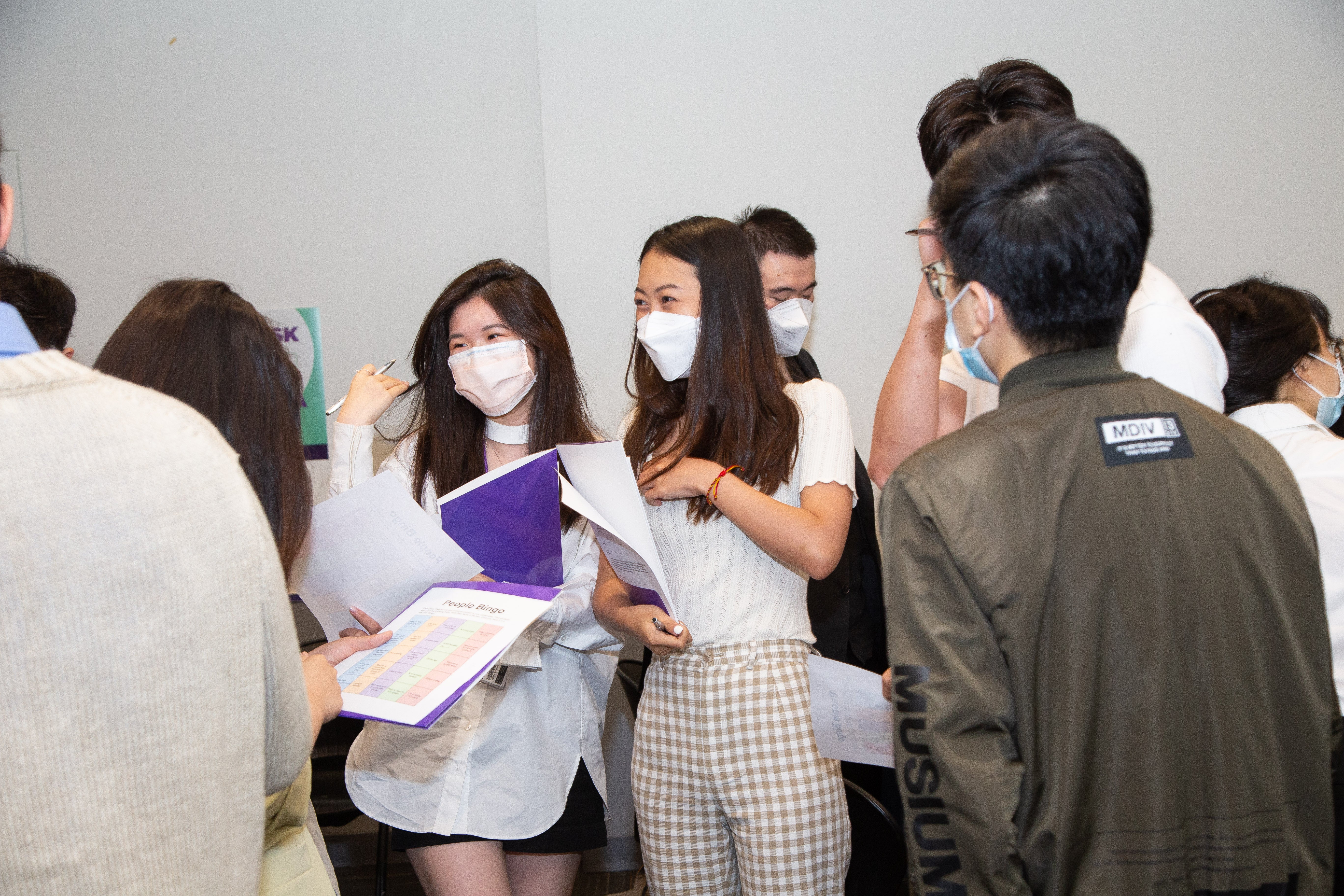 Students from one-year master's programs offered jointly by NYU Shanghai and NYU Stern play People Bingo to learn more about their classmates at orientation in New York City.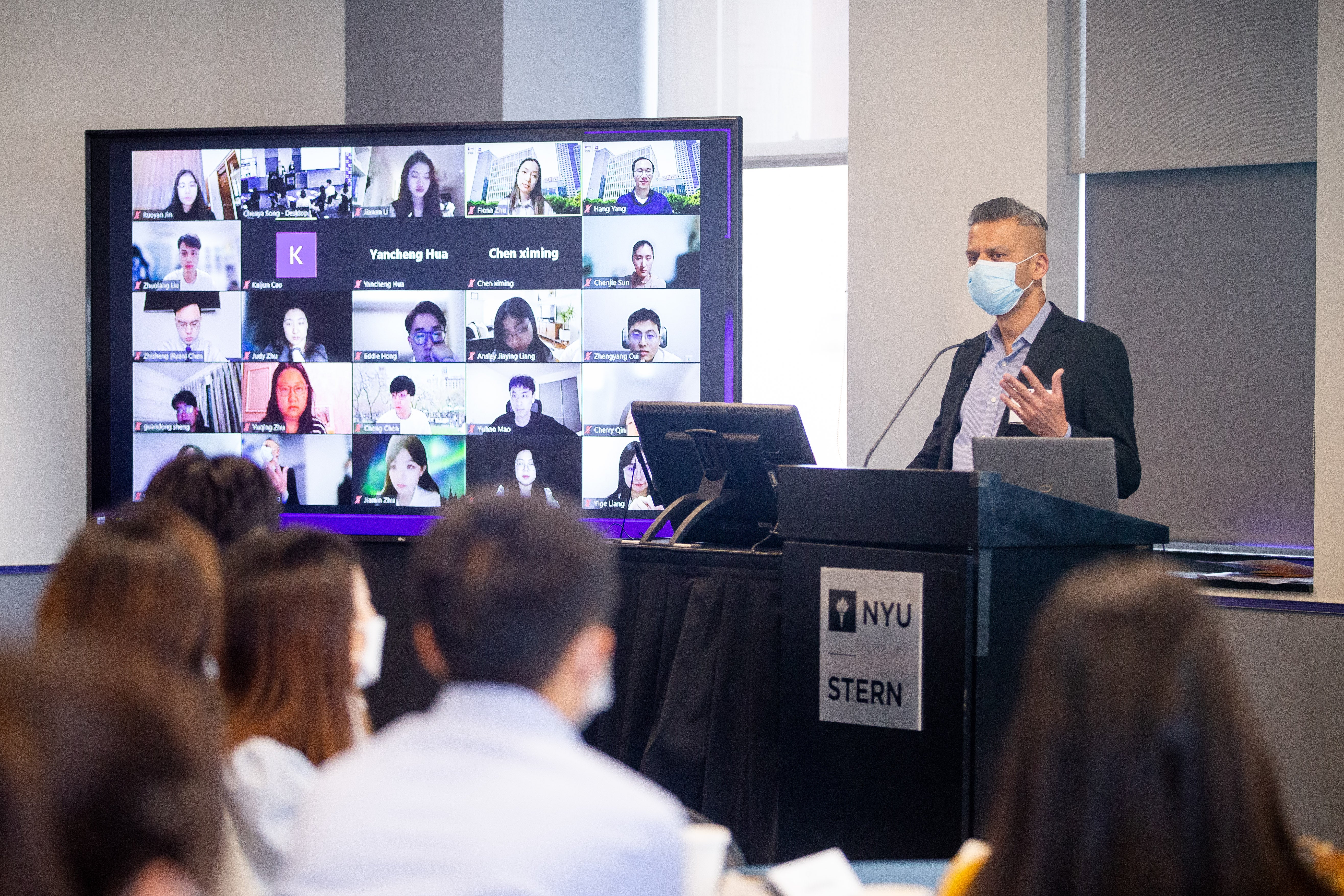 Director of NYU Stern-NYU Shanghai Programs Rohit Deo speaks to the cohorts of the four one-year MS Programs.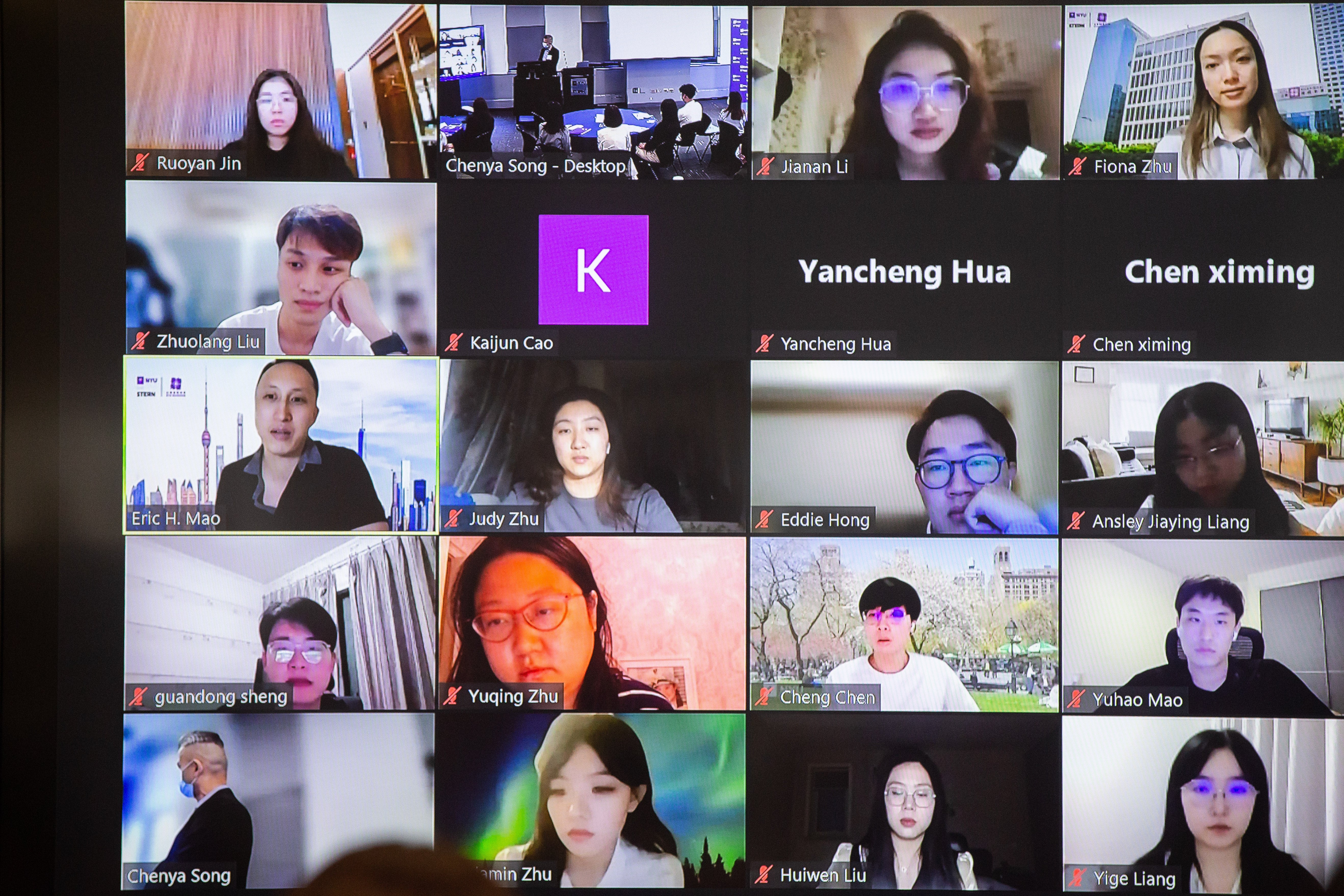 Associate Dean of Graduate and Advanced Education at NYU Shanghai Eric Mao addresses the crowd of students virtually from NYU Shanghai.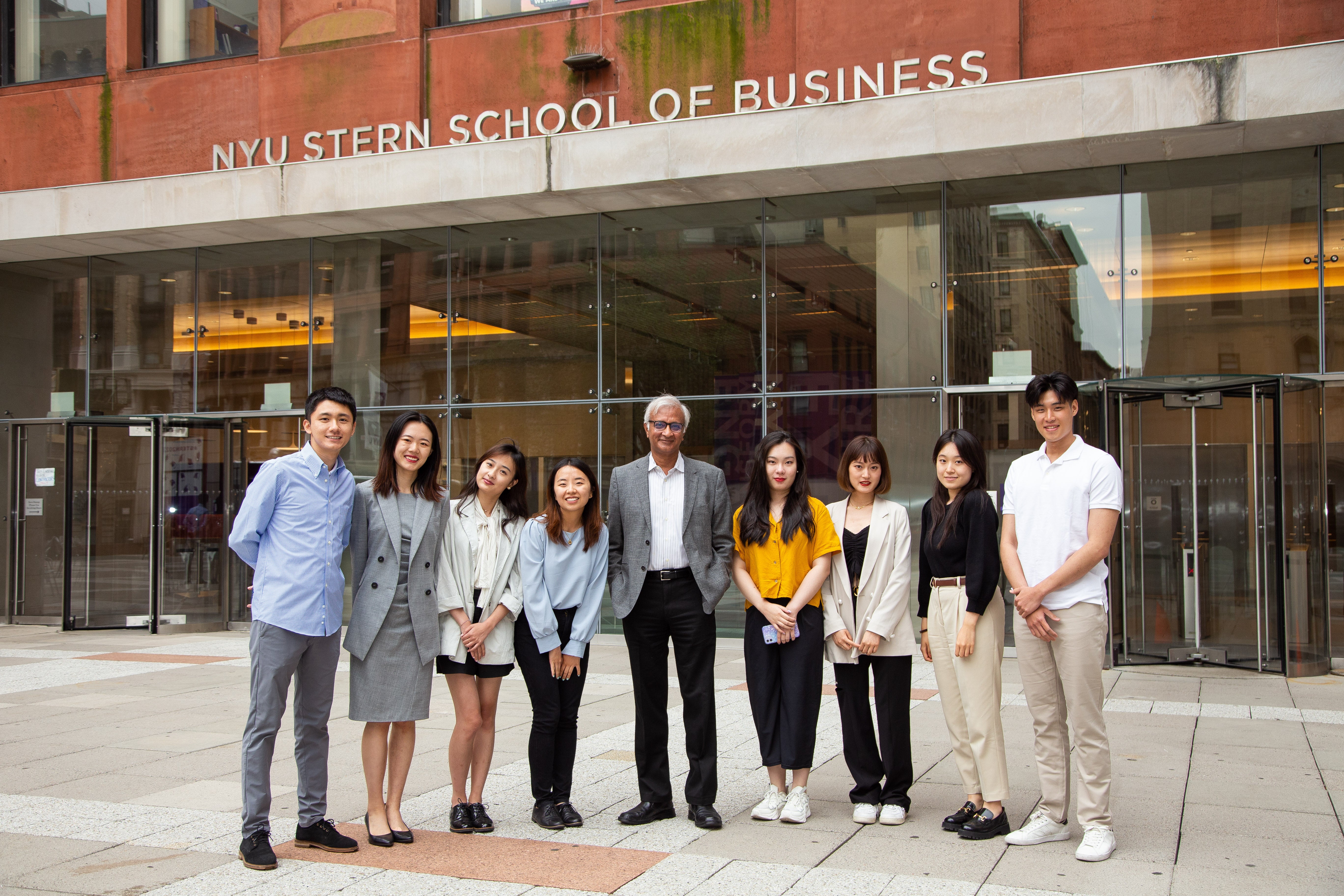 Dean Raghu Sundaram on the plaza at Stern's Greenwich Village campus with NYU Stern - NYU Shanghai master's students after orientation.