School News
Geeta Menon, Dean of the Undergraduate College, reflects on the School's accomplishments during her eight years as Dean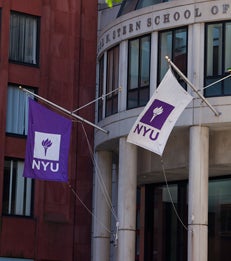 Excerpt from
STERNBUSINESS
-- "As I forge ahead in my eighth year as Dean, I am incredibly proud of all that we have accomplished since I took the helm in 2011. We broke ground in many areas, including:
Ranking as one of the top business undergraduate programs in the world (5th in US News & World Report and 8th in Poets & Quants).
Setting admissions records every year, culminating in 2018 with 12,450 applications for 600 spots (up from 6,993 in 2011), an 8 percent admit rate (down from 21 percent in 2011, and the first time ever in single digits), and a 60 percent yield rate (up from 36 percent in 2011).
Engaging nearly 500 students and 100 faculty members through our 2012 innovation, the Stern Program for Undergraduate Research (SPUR); several students were admitted to top PhD programs.
Being recognized by Poets & Quants as the best undergraduate program for global academic opportunities.
Solidifying demand for Stern undergraduate talent with the launch of the UC Office of Student Engagement (OSE), achieving in 2018 a 98 percent placement rate, and the fifth highest salary among undergraduate business programs.
Building school pride among thousands of students, parents, and alumni with the #IAmStern and #WeAreStern campaign."
Read more
.