Press Releases
NYU Stern and DoSomething.org Partner on "Give a Spit" Challenge
NYU Stern Undergraduates Aim to Register 5,000+ Potential Bone Marrow Donors in NYC on November 8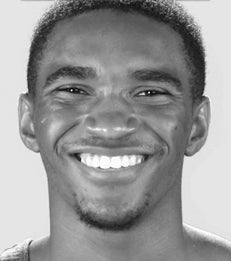 We want to empower our students to use the tools of business to make a positive impact on society. --Dr. Scott Stimpfel
NYU Stern
Undergraduate College
and
DoSomething.org
, one of the largest organizations for young people and social change in the US, are combining efforts on the "Give a Spit" Challenge to register 5,000 plus potential donors with the national bone marrow registry. Their goal is to find a bone marrow match for Sheldon Mba, a college student who was diagnosed with aplastic anemia, a disease that requires a life-saving bone marrow match. The Give a Spit cheek swab collection drives will take place in 10 residence halls across New York City on Friday, November 8, from noon to 6:00 pm. Sheldon Mba, who lives in North Carolina, will be at the University Hall residence at 110 East 14th St. in Manhattan on Friday between noon and 2 pm.
Through the Give a Spit Challenge, which is part of DoSomething.org's national Give a Spit campaign, Stern freshmen will use social media to tackle the challenge of breaking through commonly held assumptions about bone marrow donation and inspire people to join the registry. Due to misinformation and the lack of information about the donation procedure, the extreme need for bone marrow donors is often overlooked by the general public.
"The statistics are staggering. Every four minutes, someone is diagnosed with a blood cancer like leukemia. But only 30 percent of patients can find a bone marrow match within their families, which leaves all other patients relying on people just like you and me to join the registry in the hope of finding a match," says Aria Finger, COO of DoSomething.org.
The participation of 633 NYU Stern freshmen in the Give a Spit Challenge is part of the Stern Undergraduate College's Cohort Leadership Program (CLP). The program cultivates a stimulating educational environment though coursework and co-curricular experiences focusing on topics such as social impact, leadership, emotional intelligence and team communications. The Give a Spit Challenge is the first project launched under this new leadership program. The first half of the course focused on topics such as social impact, leadership, emotional intelligence, and communication within teams. During the second half of the course, students work in small teams within their cohorts to create social media strategies for the Give a Spit swabbing drives.
"We want to empower our students to use the tools of business to make a positive impact on society," said Dr. Scott Stimpfel, Assistant Dean of Student Engagement and Innovation. "The Cohort Leadership Program offers students the opportunity to learn by doing, putting their classroom knowledge to work in innovative ways that create value for business and society."
"As a first-year business student, I expected to learn about business models in the classroom, but didn't anticipate that I would be putting what I learned into practice in the real world so quickly, and in such a meaningful way. This has been an amazing hands-on experience," said NYU Stern freshman Adeline Guo.
To participate in the Give a Spit Challenge, text SPIT to 38383 or visit
dosomething.org/spit
.
Media Contacts
Joanne Hvala
Phone: 212-998-0995; E-mail:
jhvala@stern.nyu.edu
Lisa Lau
Phone: 212-998-4022: E-mail:
llau@stern.nyu.edu
About DoSomething.org
We love teens. They are creative, active, wired…and frustrated that our world is so messed up. DoSomething.org harnesses that awesome energy and unleashes it on causes teens care about. Almost every week, we launch a new national campaign. The call to action is always something that has a real impact and doesn't require money, an adult, or a car. With a goal of 5 million active members by 2015, DoSomething.org is one of the largest organizations in the US for teens and social change. Join us at
www.DoSomething.org
Media Contacts
Colleen Wormsley
Marketing Associate, DoSomething.org
Phone: 212-254-2390 ext. 254 | Email:
cwormsley@dosomething.org
Naomi Hirabayashi
CMO, DoSomething.org
Phone: 212-254-2390 ext. 240 | Email:
nhirabayashi@dosomething.org
For more information about the Give a Spit Challenge and Sheldon Mba
:
http://www.stern.nyu.edu/cons/groups/content/documents/webasset/con_044847.pdf