Business and Policy Leader Events
Global Antitrust Economics Conference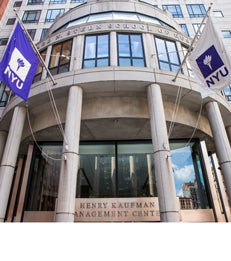 Date:
Friday, May 31, 2019
Location:
NYU Stern, New York, NY 10012
*By invitation only
On Friday, May 31, Concurrences Review in collaboration with NYU Stern School of Business will host the The Global Antitrust Economics Conference. Professors
Luis Cabral
and
Lawrence White
will deliver the opening remarks. The opening keynote will be delivered by Noah Joshua Phillips, Commissioner, US Federal Trade Commission, Washington, DC. The closing keynote will be delivered by Hal Varian, Chief Economist, Google, San Francisco.
For more information, the full list of speakers and registration, please visit the event's
website
.