IESE and NYU Stern Executive Education Boost Executives' Path to the C-suite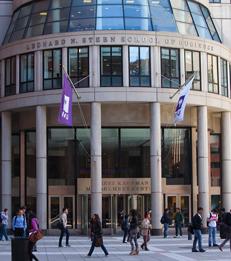 New Executive Education offering includes modules at IESE's New York campus and NYU Stern to fast-track journey to top management
IESE Business School and NYU Stern Executive Education are teaming up to launch the C-suite Pathway Program, a five-month immersive program delivered from New York City that prepares senior executives to excel at the highest organizational levels.

While the journey to becoming an exceptional C-suite member is never easy, the challenges for today's leaders are particularly acute as firms strive to compete in a global business environment characterized by uncertainty and rapid change. In recognition of this, IESE and NYU Stern Executive Education are collaborating to offer a leadership program that helps fast-track the path to the upper echelons of business for talented executives by enhancing their ability to navigate complex environments. What sets this leadership program apart is the inclusion of a Personalized Leadership Journey in which participants receive one-to-one executive coaching to hone their leadership style and capacity to drive positive change in their organizations.

"Regardless of whether someone is Chief Financial Officer, leading a company's sustainability efforts, or managing people, transitioning to the C-suite involves adding a significant amount of complexity to already demanding roles," says IESE Business School's Professor Mike Rosenberg, Academic Director of the program.

Fellow Academic Director, Professor Sonia Marciano from NYU Stern, adds that the transition to the C-suite necessitates "keeping multiple time frames and levels of analysis in mind while accepting an enormous amount of responsibility. The C-suite Pathway Program will enable and empower participants to be ready for this change."

The executive education program, which starts in December 2023, is aimed at accomplished senior executives who aspire to top-tier leadership positions, as well as newly appointed C-suite members and leaders tapped for future succession. By drawing upon the strengths and expertise of two leading educational institutions, the program helps participants gain a broader outlook of international business and a deeper awareness of emerging trends, disruptive forces and leadership challenges today and in the future.

The program will be taught through a mix of in-person modules at IESE's New York campus and at NYU Stern, as well as online modules that combine live, online sessions with self-paced study. Participants explore a variety of topics covering the essentials of leadership and management, ensuring they gain the breadth and depth of knowledge needed to make the next step in their leadership journeys. Throughout, world-class faculty from both institutions will guide classroom debates and discussions to harness the cohort's collective expertise and perspectives.

Find out more about the C-suite Pathway Program here.

About IESE Business School
IESE is the graduate business school of the University of Navarra. It is one of the world's most international business schools, with campuses in Barcelona, Madrid, Munich, New York and São Paulo, and programs offered throughout Europe, Africa, Asia and the Americas. For more than 60 years, IESE has been at the forefront of management education and leadership development. It has done this through offering transformational educational experiences to more than 50,000 entrepreneurs and executives. IESE´s mission today remains the same as it was back in 1958: to educate and inspire leaders who wish to have a positive and lasting impact on people, business and society.

About New York University Stern School of Business
New York University Stern School of Business, located in the heart of Greenwich Village and deeply connected with the City for which it is named, is one of the nation's premier management education schools and research centers. NYU Stern offers a broad portfolio of transformational programs at the graduate, undergraduate, and executive levels, all of them enriched by the dynamism and deep resources of one of the world's business capitals. NYU Stern is a welcoming community that inspires its members to embrace and lead change in a rapidly transforming world. Visit stern.nyu.edu.
---