School News
Kidae Hong (MBA '21) and Claire Park (MBA '21) are featured, highlighting how Stern helped support the launch of their online networking platform, Circle: "Fridays from the Frontline: How Covid Led Us to Build an Online Networking Platform for MBAs."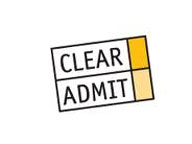 Excerpt from
Clear Admit
-- "It turned out that NYU Stern was the perfect place to start such a service. We interviewed more than 20 of our friends on their experience with offline and online networking events and surveyed over 50 additional people. We then met with the Office of Career Development to hear the school's perspective on what pain points they had holding networking events online. When we demoed our prototype, the head of the Career Office said "this is exactly what we need… No one has shared anything like this and everyone's been looking for it." Hearing that, we knew we were onto something."
"Next, we found teammates through the NYU Startup Team Hunt events held by the NYU Entrepreneurial Institute and booked free consultations with the Help Desk at Stern's Berkley Center for Entrepreneurship. We spoke with professor Jihoon Rim, who was the CEO of Kakao and whom we had taken the Managing a High-Tech Company course from the previous semester. He helped us understand what we should be testing and where our priorities should lie."
Read More