Student Club Events
Latin America Business Conference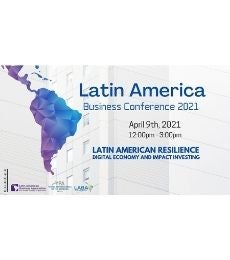 April 9, 2021
12pm - 3pm
Registration Link:
https://whova.com/portal/registration/labc_202106/
For over ten years, the Latin American Business Associations (LABA) at NYU Stern and Columbia Business School have positioned their Latin American Business Conference as one of the most anticipated forums to discuss the pressing issues, challenges, and achievements of the region. The 2021 Latin American Business Conference, on Friday, April 9th, will feature keynotes from BTG Pactual and Blackrock and panels that will explore Latin American resilience.
Panel topics will cover sustainable finance, impact investing and development, as well as digital transformation of the region. Attendees will have the opportunity to network with guest speakers and dive into regional and global trends.
For more information go to
http://www.nyclabaconference.org/