Press Releases
Maria Bartiromo, Anchor of CNBC's "Closing Bell," to Keynote NYU Stern 2012 Graduate Convocation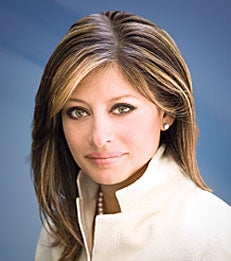 Who:

Maria Bartiromo
Anchor of CNBC's "Closing Bell," and anchor/managing editor of the nationally syndicated "Wall Street Journal Report with Maria Bartiromo" Keynote Speaker, NYU Stern's 2012 Graduate Convocation ceremony

When:

May 17, 2012, 3-6:30pm

Where:

Radio City Music Hall
Sixth Avenue between 50th and 51st Streets, New York, NY
Additional Information on Keynote Speaker Maria Bartiromo
She is a member of NYU's Board of Trustees
She graduated from NYU, where she studied journalism and economics
She served as an adjunct professor at NYU Stern in the fall semesters of 2010 and 2011, co-teaching a course on "Global Markets & Normative Frameworks"
About NYU Stern
New York University Stern School of Business, located in the heart of Greenwich Village, is one of the nation's premier management education schools and research centers. NYU Stern offers a broad portfolio of academic programs at the graduate and undergraduate levels, all of them informed and enriched by the dynamism, energy and deep resources of one of the world's business capitals.
To RSVP to NYU Stern's Graduate Convocation ceremony, please contact Carolyn Ritter in Stern's Office of Public Affairs at
critter@stern.nyu.edu
or 212-998-0624.
Contacts
Carolyn Ritter, 212-998-0624
critter@stern.nyu.edu