Business and Policy Leader Events
NYU Stern Ally Week 2017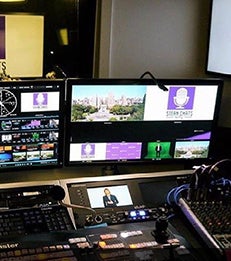 Dates:
April 6–13, 2017
Location:
NYU Stern, New York, NY 10012
Joining the NYU community in creating opportunities to deepen understanding of others' experiences, NYU Stern will host its fifth annual
Ally Week
from April 6-13.
Throughout the week, there will be special programming, including an industry panel on diversity and inclusion, a conversation with representatives from the Urban Justice Center and a talk with former MLB player Billy Bean.
Working from an intersectional and intercultural understanding of oppression, the NYU community will be challenged to examine stereotypes and prejudice through events, social media and more.
For more information on Ally Week events and activities, please visit the
NYU Ally Week
and
NYU Stern Ally Week
websites.