Student Club Events
NYU Stern Annual Healthcare Association Conference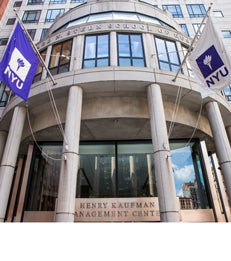 Date
: Friday, October 26, 2018
Time
: 1:00 PM - 7:00 PM EDT
Location
: Kaufman Management Center, 44 West 4th Street, New York, NY 10012
On Friday, October 26, the Stern Healthcare Association will host its annual conference, themed "Transforming Healthcare Delivery". The mission of the conference is to create a forum for issues and trends affecting the healthcare industry. This year, the discussion will focus on how insurers, providers, pharmaceutical companies and startups are responding to demands to develop precision medicine, provide value-based care and stem cost escalation. The goal is to examine the industry through multiple lenses and paint a holistic picture of the increasingly patient-centric healthcare landscape. The conference will highlight speakers from Aetna, Johnson & Johnson, Sanofi, Memorial Sloan Kettering Cancer Center, and the Icahn School of Medicine at Mount Sinai to name a few.
For registration information and to learn more, please visit
the conference website
.