Research Center Events
Raghuram G. Rajan Discusses "The Third Pillar" in NYU Stern-BPI Gallatin Lecture Series on Banking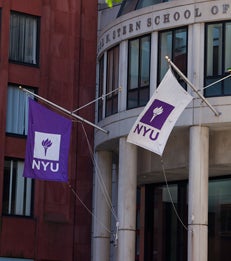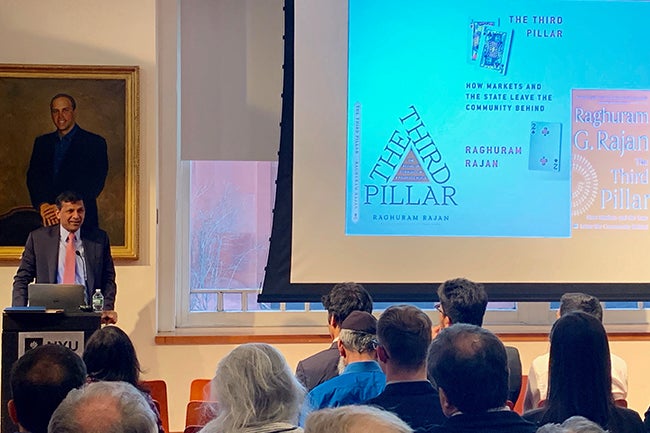 Raghuram G. Rajan speaks to an audience of students, faculty and practitioners
The NYU Stern
Salomon Center for the Study of Financial Institutions
and the Bank Policy Institute welcomed Raghuram G. Rajan, distinguished service professor of finance at the University of Chicago Booth School of Business, for the Gallatin Lecture Series on Banking on Tuesday, April 2.
Professor Rajan shared insights from his new book, "
The Third Pillar: How Markets and the State Leave the Community Behind
." Rajan explained how the three pillars of state, markets and community balance each other in liberal market democracies. He emphasized how the Great Depressions (1873-93, 1929-39) and information and communications technology (ICT) revolution led to imbalance between the three pillars and underscored the role of community in society. Rajan pointed to inclusive localism, or entrusting local governments with more decision-making power, as a way to foster communities prepared for the society of tomorrow.
To learn more about future Salomon Center events, please visit the
Center's website
.