NYU Stern Congratulates Paul Romer on Winning the 2018 Nobel Prize in Economics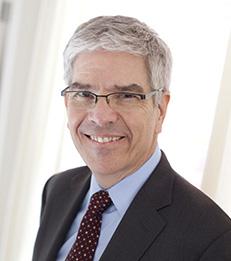 New York University Stern School of Business congratulates Paul Romer, who was awarded today the 2018 Nobel Memorial Prize in Economic Sciences, an honor which he shares this year with William Nordhaus. 
In awarding the prize to Paul Romer, the Swedish Academy cited his contributions "for integrating technological innovations into long-run macroeconomic analysis."
Paul Romer, who is currently on leave from NYU, joined NYU Stern in 2010 and founded the NYU Stern Urbanization Project in 2011, conducting applied research on the many ways that policymakers in the developing world can use the growth of cities to create economic opportunity and pursue social reform. Paul Romer also directed NYU's Marron Institute of Urban Management. The Marron Institute deepens the fundamental understanding of cities by working with civic innovators to improve urban management—making cities safer, healthier, and more mobile and inclusive. 
New York University Stern School of Business
Founded in 1900 and located in the heart of Greenwich Village, New York University Stern School of Business is one of the world's premier institutions of management education. With its more than 300 faculty, NYU Stern offers graduate and undergraduate academic programs that use New York City and global hubs around the world as classroom environments for learning.
www.stern.nyu.edu
 | Twitter:
@nyustern
New York University
Founded in 1831, NYU is one of the world's foremost research universities and is a member of the selective Association of American Universities. NYU has degree-granting campuses in New York, Abu Dhabi, and Shanghai, and has eleven other global academic sites around the world. More NYU students study internationally than any other university, according to the Open Doors Report by the Institute of International Education, and NYU ranks third in the United States for the number of foreign students enrolled. Through its numerous schools and colleges, NYU conducts research and provides education in the arts and sciences, law, medicine, business, dentistry, education, nursing, the cinematic and performing arts, music and studio arts, public administration, engineering, social work, cities, global public health, big data, and continuing and professional studies, among other areas.
www.nyu.edu
 | Twitter:
@NYUniversity
---

Watch the press conference:
Download the Full Video here
, right click the video, and select "Save Video As".
Video Credit:
NYU Stern Studio

Watch/Download Video Clips from the Press Conference
Watch the entire video playlist.  To download, right click the video and select "Save Video As".
Video Credit:
NYU Stern Studio

Download images from the Press Conference
Share photos on Facebook or click to download the full resolution image.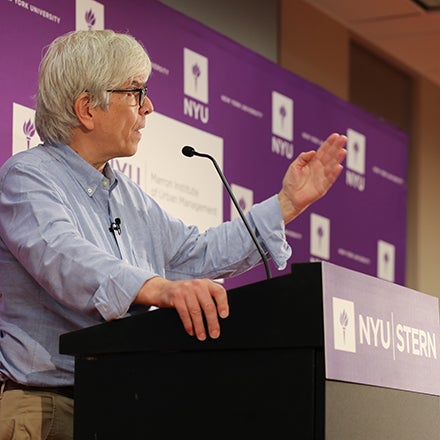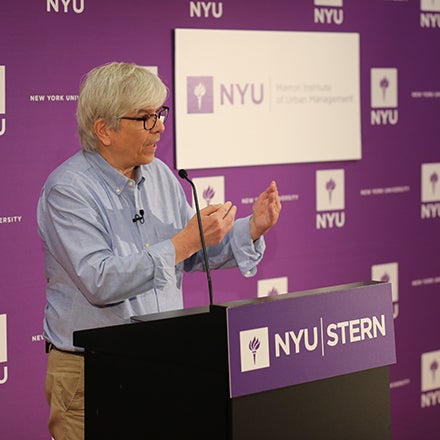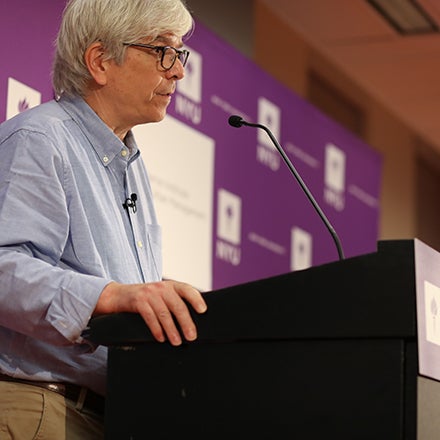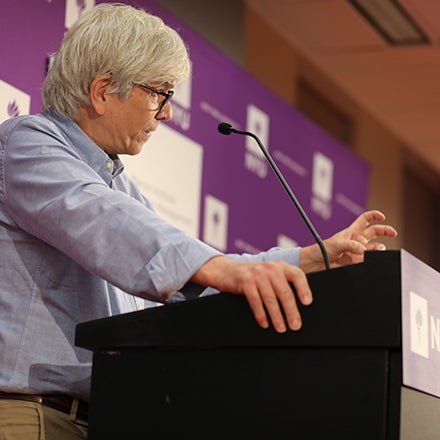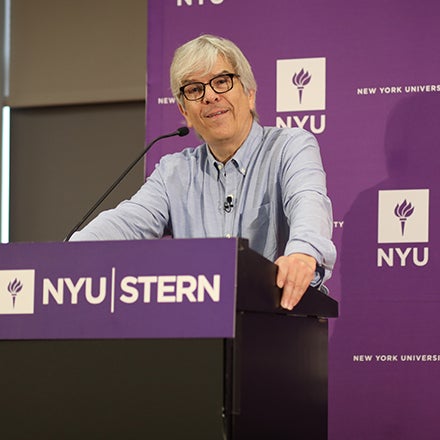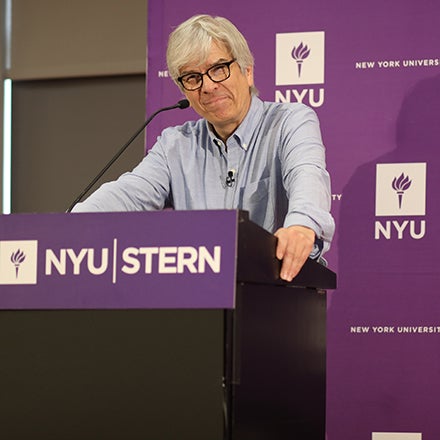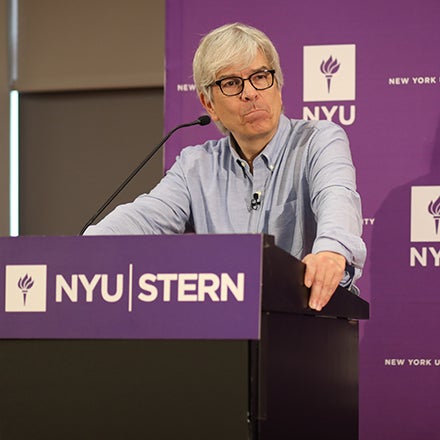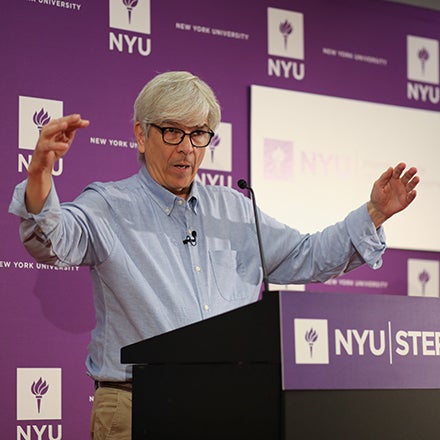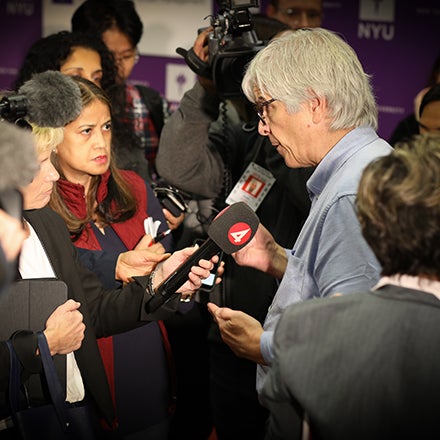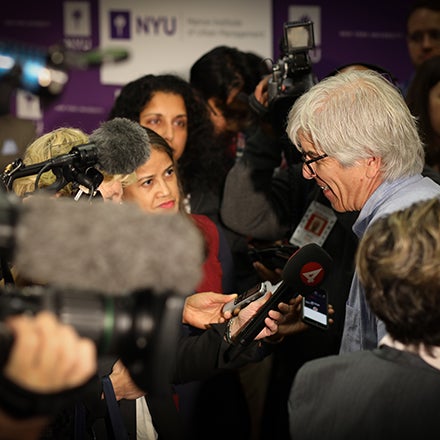 Photo Credit:
Sapna Parikh / NYU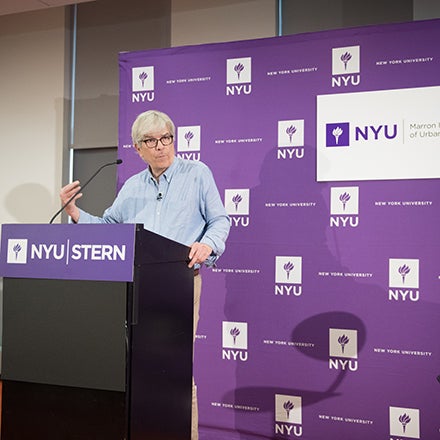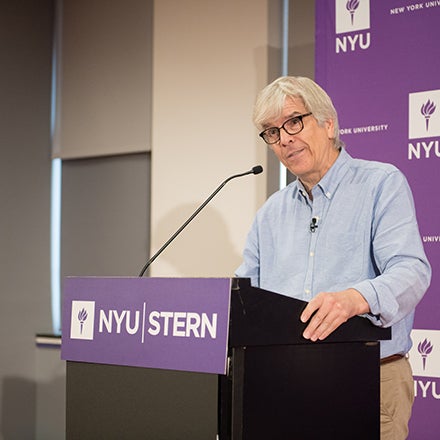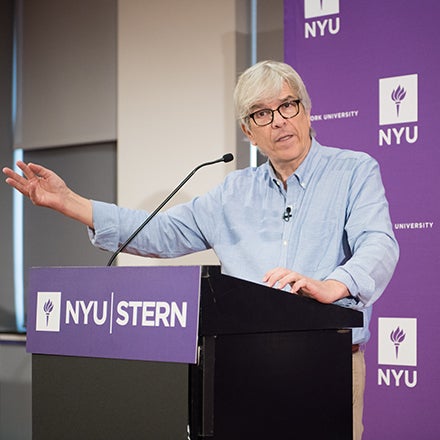 Photo Credit:
Dan Creighton / NYU
---