Student Club Events
NYU Stern's 14th Annual Private Equity & Venture Capital Conference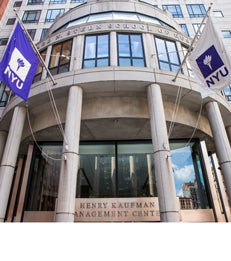 Date
: Friday, February 22, 2019
On Friday, February 22, NYU Stern's Private Equity Club will host their 14th Annual Private Equity & Venture Capital Conference. Keynote speakers will include Alan Patricof, co-founder and managing director of Greycroft, and Annie Lamont, co-founder and managing partner of Oak HC/FT.
Panel discussions will include:
Succeeding in a Fully-Priced Market
Energy & Infrastructure
Credit Market Outlook
Long-Term Capital
Growth Equity & Staying Private Longer
Frontier Technology
Evolving Healthcare Landscape
Perspectives on Early Stage Investing
Women in Investing
For more information and to purchase tickets, please visit the
Club's website
.