NYU Stern's pioneering Andre Koo Technology and Entrepreneurship MBA is spotlighted in a dedicated feature with multiple interviews: "NYU Stern's One-Year Tech MBA: 55% Women, 100% Employment."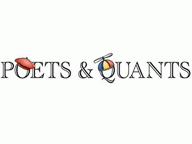 Excerpt from 
Poets & Quants
 -- "Even as gender parity continues to be an elusive goal for the majority of MBA programs, here, now, is an MBA that has enrolled more women than men – and in tech no less. For the Class of 2023, Stern's tech MBA is 55% women, up from the 42% it enrolled for its inaugural class.  
Meanwhile, it's achieved 100% employment for 2 out of 3 of its graduating classes."
Read More
---