NYU Stern's Two-year Full-time MBA Program Receives STEM Designation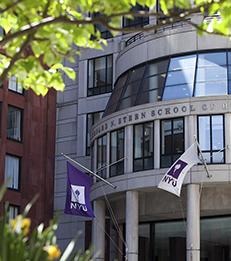 With the start of the spring semester on Monday, February 3, New York University Stern School of Business is announcing that its two-year Full-time MBA program is officially designated as a STEM program (approved and effective as of January 2nd).  This change, which reflects the integration of technology and analytics into the curriculum, will cover all students graduating in May 2020 or later, as well as (retroactively) May 2019 graduates who are currently on post-completion Optional Practical Training (OPT).  
In May 2019, the School's focused one-year Andre Koo Technology and Entrepreneurship MBA received the STEM designation.  Now, Stern offers
two
STEM-designated MBA degree programs.
For more information on STEM OPT eligibility, visit the Department of Homeland Security
website
.
About New York University Stern School of Business
New York University Stern School of Business, located in the heart of Greenwich Village and deeply connected with the City for which it is named, is one of the nation's premier management education schools and research centers. NYU Stern offers a broad portfolio of transformational programs at the graduate, undergraduate and executive levels, all of them enriched by the dynamism and deep resources of one of the world's business capitals. NYU Stern is a community that fosters inclusion, belonging, diversity and equity, and inspires its members to embrace change in a globally changing world.  Visit 
www.stern.nyu.edu
 and follow NYU Stern on Twitter: @NYUStern.
---