Research Center Events
Organizational Politics and Power Dynamics: Competitive Strategies for Growing Your Career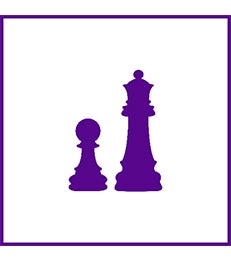 Dates
: June 20 - 21, 2019
Location
: NYU Washington Square Campus, New York City
Cost
: $3,800 (travel and accommodation not included)
Politics is not a dirty word! The reality of the modern organization requires its members to cultivate conscious power and participate in productive politics. This ensures effective management of conflict to benefit the individual, the team and the organization. Every organization, from companies to communities, from neighborhoods to nations, from foundations to families, suffers not due to the presence of politics, but the absence of political skills to effectively manage those politics. The goal of this program is to provide participants with the tools to understand, practice and master this imperative, yet elusive, skill.
This two-day program covers: the true meaning and sources of power; the skills needed for effective political management of organizational problems; an understanding of your own political mindscape; and a personal plan for successful political management of conflict. It is designed for middle, upper middle and senior level managers interested in strengthening their political and conflict management skills to enhance their influence and productivity.
Bundle this course with Negotiation Strategies: Optimizing Outcomes through Collaboration and Conflict Resolution to save 15% off of tuition!
For more information on this short course for executives, please
visit the course webpage
.