School News
Professor Johannes Stroebel in-depth Q&A interview; one of three Stern professors recognized, most among top B-schools: "2022 Best 40-Under-40 MBA Professors: Johannes Stroebel, NYU Stern School of Business."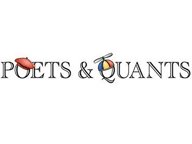 Excerpt from
Poets & Quants
-- "
What do you enjoy most about teaching business students?
The experiences that the students bring to the classroom from their prior careers provide great opportunities for me to learn, and for the material to 'come to life.'"
Read More