Professor Matthew Lee in-depth Q&A interview; one of three Stern professors recognized, most among top B-schools: "2022 Best 40-Under-40 MBA Professors: Matthew Lee, NYU Stern School of Business."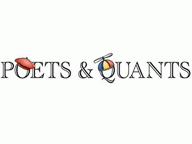 Excerpt from 
Poets & Quants
 -- "
What do you enjoy most about teaching business students?
I learn so much from my students every time I teach. Our MBA students are exceptionally connected to the cutting edge of what is going on in business and society. And so a lot of the ideas and examples they bring into the classroom are a year or two ahead of what is being talked about in the media. They also don't always neatly fit the frameworks we study in strategy, which makes for a fun and interesting conversations in class."
Read More
---