School News
Professor Michael North in-depth Q&A interview; one of three Stern professors recognized, most among top B-schools: "2022 Best 40-Under-40 MBA Professors: Michael S. North, NYU Stern School of Business."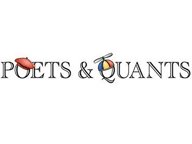 Excerpt from
Poets & Quants
-- "
What do you enjoy most about teaching business students?
Several things: (1) Sharing reality with students in a variety of ways; (2) the back-and-forth banter that makes class extra fun; (3) getting to know my students on a one-on-one basis, satiating my natural curiosity about individual backgrounds; (4) being around passionate, well-rounded people who have varied interests and want their work to have meaning – qualities that I like to think I share, deeply."
Read More