Press Releases
Sallie Krawcheck, CEO and Co-Founder of Ellevest and Chair of Ellevate Network, to Keynote NYU Stern School of Business 2018 Graduate Convocation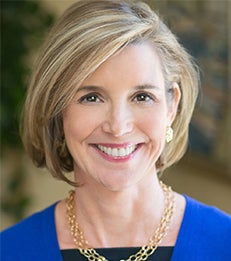 | | |
| --- | --- |
| Who: | Sallie Krawcheck, CEO and Co-Founder of Ellevest and Chair of Ellevate Keynote Speaker, NYU Stern's 2018 Graduate Convocation ceremony |
| When: | Friday, May 18, 2018, 3:00-6:00pm |
| Where: | Hulu Theater at Madison Square Garden Seventh Avenue between 31st and 33rd Streets, New York, NY |
Preview of Sallie Krawcheck's keynote address:
"In tumultuous, confusing times, we are each testing our own ideas of ethical leadership and who we really are. As we move forward, we have to take the time to reflect on the impact we want to have on the world. We have to decide if we're going to be that person that does the right thing, even when it's the more difficult thing to do. We have to decide if we're going to commit to equality, to diversity, and to using the power of business to make the world a better place."
About NYU Stern
New York University Stern School of Business, located in the heart of Greenwich Village, is one of the nation's premier management education schools and research centers. NYU Stern, whose faculty includes three Nobel Laureates in Economics, offers a broad portfolio of programs at the graduate and undergraduate levels, all of them enriched by the dynamism, energy and deep resources of one of the world's business capitals. Visit
www.stern.nyu.edu and
follow NYU Stern on Twitter: @NYUStern.
To RSVP to NYU Stern's Graduate Convocation ceremony, please contact Carolyn Ritter in Stern's Office of Public Affairs at
critter@stern.nyu.edu
or 212-998-0624.