Business and Policy Leader Events
Stern EMBA Speaker Series: Alex Anyse (TRIUM '11)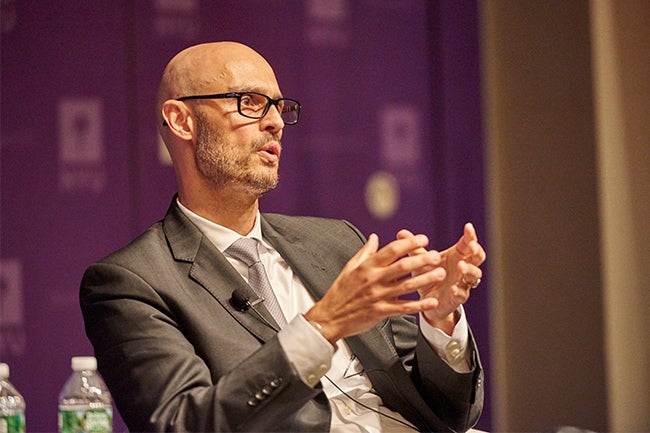 TRIUM Global Executive MBA alumnus Alex Anyse (TRIUM '11), Co-Founder and Partner of The MASY Group, LLC
On June 7, 2019, NYU Stern's
Executive MBA Program
and NYU Washington DC hosted a
Stern EMBA Speaker Series event
at NYU's downtown DC location featuring TRIUM Global EMBA alumnus Alex Anyse (TRIUM '11), Co-Founder and Partner of The MASY Group, LLC. 
A former U.S. Military Intelligence and Clandestine Service Officer with the Central Intelligence Agency, Alex Anyse specialized in sensitive operations in the Balkans, Middle East and South East Asia. Mr. Anyse is the recipient of various military awards that include the Bronze Star Medal for service in Afghanistan.
A subject matter expert on leadership and security issues, he manages a range of specialized projects for the Department of Defense and the Intelligence Community. 
Professor
Robert Salomon
, Deputy Vice Dean for Executive Programs, and Academic Director of Executive MBA programs, led the fireside chat.
Stern's Executive MBA Speaker Series in Washington, D.C. is designed to foster a deeper, interdisciplinary understanding and broader perspective of current issues, opportunities and challenges leaders face in today's dynamic business environment.
Learn more about Stern's Executive MBA programs in NYC and Washington, D.C.
here
.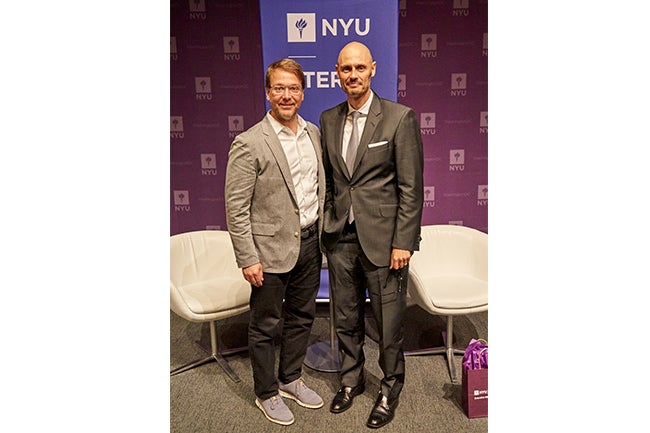 Professor Robert Salomon, Deputy Vice Dean for Executive Programs, and Academic Director of Executive MBA programs, and Executive MBA alumnus Alex Anyse (TRIUM '11), Co-Founder and Partner of The MASY Group, LLC
---