Business and Policy Leader Events
Stern EMBA Speaker Series: Baly Ambegaoker (MBA '15)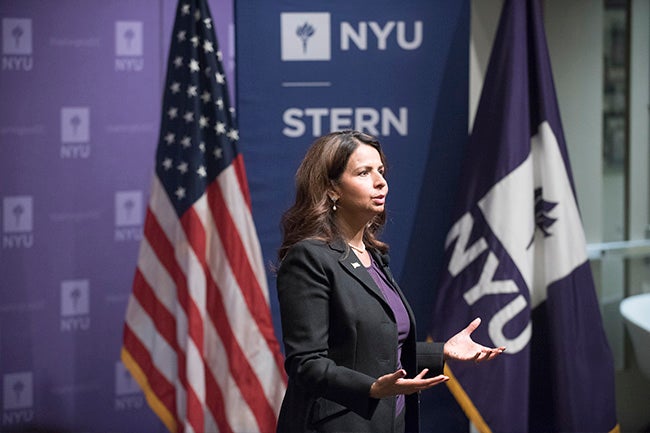 Executive MBA alumna Baly Ambegaoker (MBA '15), Co-Founder, Chairwoman and Co-CEO of CENTERPOINT
On November 30, 2018, NYU Stern's
Executive MBA Program
and NYU Washington DC hosted the second
Stern EMBA Speaker Series event
at NYU's downtown DC location featuring EMBA alumna Baly Ambegaoker (MBA '15), Co-Founder, Chairwoman and Co-CEO of CENTERPOINT.
CENTERPOINT is a Virginia-based technology company delivering the next generation in cybersecurity services and solutions. Ms. Ambegaoker is responsible for strategic business planning and execution. Prior to CENTERPOINT, Ms. Ambegaoker served as a President & CEO of IDL Solutions, Inc.
Professor
Robert Salomon
, Deputy Vice Dean of Executive Programs, and Faculty Director of Executive MBA, introduced the event.
Stern's Executive MBA Speaker Series in Washington, D.C. is designed to foster a deeper, interdisciplinary understanding and broader perspective of current issues, opportunities, and challenges leaders face in today's dynamic business environment.
Learn more about Stern's Executive MBA programs in NYC and Washington, D.C.
here
.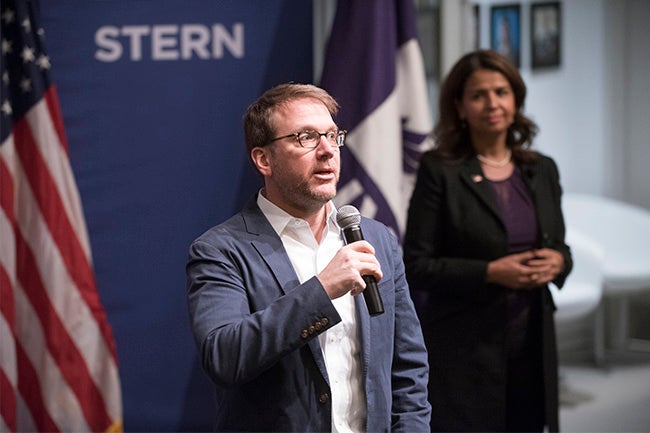 Professor Robert Salomon, Deputy Vice Dean of Executive Programs, and Faculty Director of Executive MBA
---