Business and Policy Leader Events
Stern EMBA Speaker Series: Tom Monahan (MBA '95)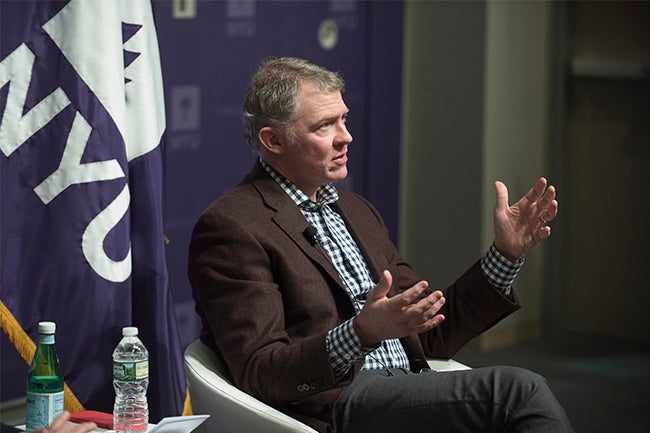 Executive MBA alumnus Tom Monahan (MBA '95), Founder & Managing Partner, Norton Street Capital
On February 1, 2019, NYU Stern's
Executive MBA Program
and NYU Washington DC hosted a
Stern EMBA Speaker Series event
at NYU's downtown DC location featuring EMBA alumnus Tom Monahan (MBA '95), Founder & Managing Partner, Norton Street Capital.
Tom Monahan currently invests and engages in businesses and organizations that create and use facts, data, and analysis to inflect business performance, improve individual lives, and produce healthy communities and just societies. He is currently a board member of Transunion (NYSE: TRU), ZeroChaos (backed by the Carlyle Group), Winsight (backed by Pamlico Capital), and until its October 2018 sale, Convergys (NYSE: CVG), where he served as Chair of the Compensation Committee. He also serves on the board of the Maret School, PeaceTechLab, The Nature Conservancy (Maryland/DC Chapter), and the Junior Tennis Champions Center, and as an advisor to several private equity and venture capital funds. He is also an executive in residence at the Robert H. Smith School of Business at the University of Maryland.
Until 2017, Tom spent more than two decades as a leader at CEB, Inc. (NYSE: CEB) – the majority of that time as CEO, then Chairman and CEO. As part of the CEB's leadership, Tom and his colleagues helped redefine how the world's leading companies make their most important decisions. By tapping the collective experience of and analyzing performance data from more than 10,000 companies, CEB created authoritative insights, technology tools, and management resources to help companies manage talent, innovation, and risk. Across Tom's tenure with the company, CEB grew revenue nearly fifty times, and achieved an industry leading EBITDA margin structure. The firm was acquired by Gartner for $3.3 billion in April 2017.
Professor
Robert Salomon
, Deputy Vice Dean of Executive Programs, and Faculty Director of Executive MBA, led the fireside chat.
Stern's Executive MBA Speaker Series in Washington, D.C. is designed to foster a deeper, interdisciplinary understanding and broader perspective of current issues, opportunities, and challenges leaders face in today's dynamic business environment.
Learn more about Stern's Executive MBA programs in NYC and Washington, D.C.
here
.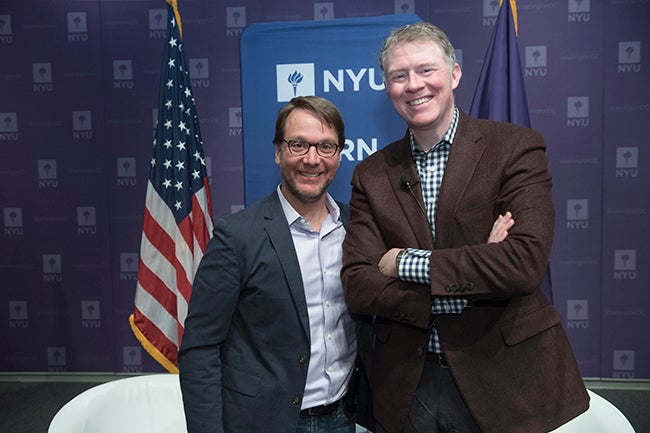 Professor Robert Salomon, Deputy Vice Dean of Executive Programs, and Faculty Director of Executive MBA with Executive MBA alumnus Tom Monahan (MBA '95), Founder & Managing Partner, Norton Street Capital
---