Stern's Center for Real Estate Finance Research Hosts Fourth Annual Fall Symposium
NYU Stern's
Center for Real Estate Finance Research
partnered with Bloomberg L.P. this fall to host the Fourth Annual Fall Symposium, "
The Nexus between Real Estate and Infrastructure Investing
."  The symposium featured leading institutional investors, compared investments in real estate and infrastructure assets, and investigated how green building and new energy are changing the landscape.
See more event highlights: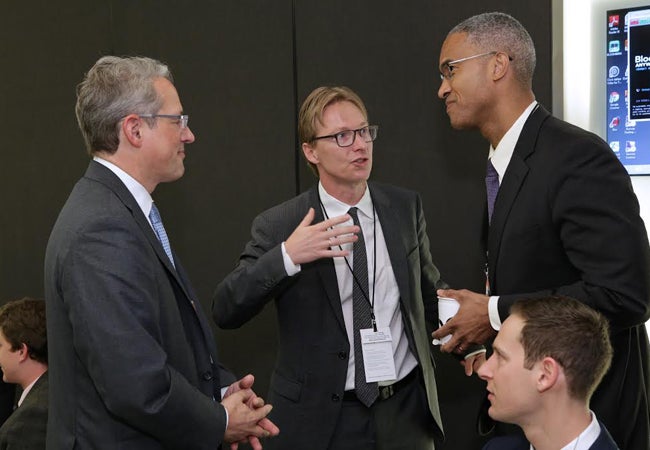 Dean
Peter Henry
(right), Professor
Stijn Van Nieuwerburgh
(center) and Adjunct Professor James Stolpestad II welcomed attendees on behalf of NYU Stern.
Henry Cisneros, chairman of CityView, former mayor of San Antonio and former secretary of housing and urban development, delivered the luncheon keynote address.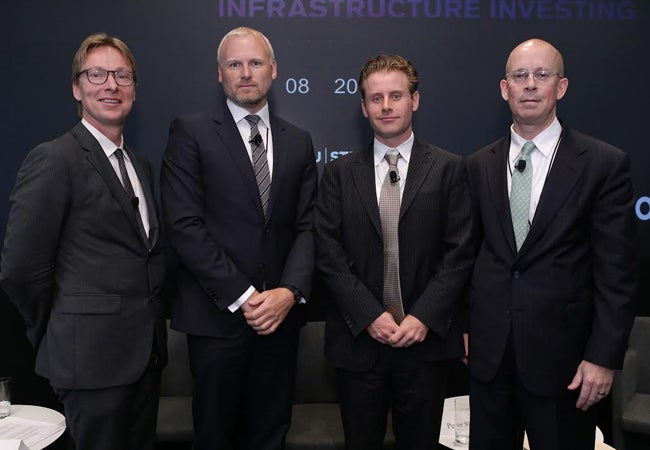 Stern Professor
Stijn Van Nieuwerburgh
(far left) moderated a panel discussion on "Real Estate and Infrastructure Assets: Risk & Return Characteristics" with (right to left) Stern alumnus Paul Tice (MBA '88) of USCA Asset Management, Peter Shepard of MSCI and Lars Dahl of Norges Bank Investment Management.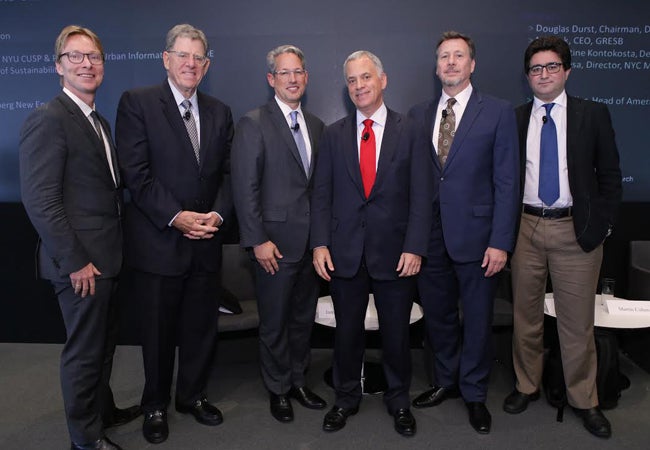 Stern alumni Martin Cohen (MBA '76) of Cohen & Steers (second from left) and Barry Blattman (MBA '86) of Brookfield Asset Management Inc. (center right), NYU alumnus Thomas Garbutt (MS '93) of TIAA-CREF (second from right) and Nicolas Firzli of the World Pension Council (far right) shared insights on "Institutional Investors in Real Estate and Infrastructure," during a panel discussion moderated by Stern Adjunct Professor James Stolpestad II (center left). Professor
Stijn Van Nieuwerburgh
(far left)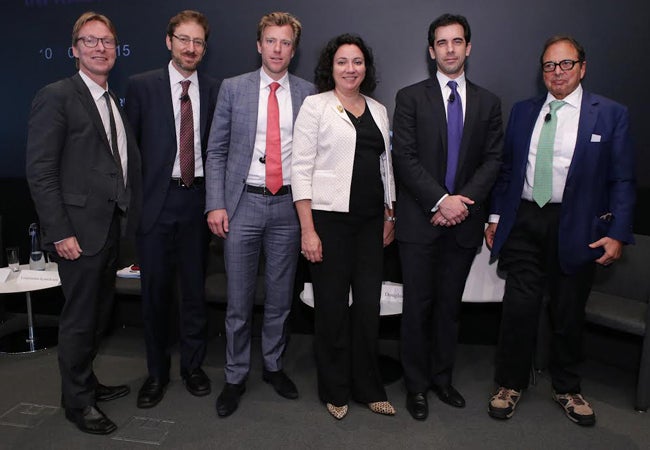 Ethan Zindler of Bloomberg New Energy (second from left) moderated a panel discussion on "Green Building, New Energy and Green Finance," featuring (from right to left) Douglas Durst of Durst Organization, NYU alumnus Constantine Kontokosta (MS '03) of NYU's Tandon School of Engineering & NYU's Center for Urban Science & Progress and Nilda Mesa of NYC Mayor's Office of Sustainability and Nils Kok of GRESB. Professor
Stijn Van Nieuwerburgh
(far left)  
---