School News
Stern's online Master of Science in Quantitative Management and Professor Harry Chernoff are highlighted: "Top Graduate Degrees in Business (2021)."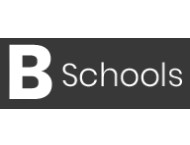 Excerpt from
BSchools
-- "NYU Stern's online master of science in quantitative management (MSQM) is open to applicants of any undergraduate major and level of work experience. The degree provides graduates with a forward-thinking blend of business management foundations, leadership, and analytics. The classes are delivered online, asynchronously, with students attending two immersive four-day residencies on campus. The program consists of 33 credits."
"Dr. Harry G. Chernoff is the deputy chair of the department of technology, operations, and statistics at NYU Stern School of Business, where he is also a clinical professor of real estate and operations management. He received his MS in quantitative analysis and his PhD in operations management from Stern."
Read More