School News
Stern's two-year Full-time MBA internship outcomes are highlighted; Associate Dean of Career Services Beth Briggs is quoted: "MBA Internship Pay & Placement At The Top 25 — Before & During Covid-19."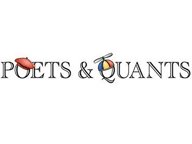 Excerpt from
Poets & Quants
-- "Across the top 25, while 13 schools saw increases in intern pay, many were very small. Tracking from 2018, when only one U.S. B-school cracked the $9,000 threshold for median monthly MBA intern salary (NYU Stern School of Business), we see a jump in 2019 when there were seven, and two others that were only $23 short."
"'Our partnership with employers and alumni was key to student success as we deepened existing connections and created new opportunities,' Beth Briggs, associate dean of career services at NYU Stern, told P&Q last year. 'These relationships resulted in all first-year students who were seeking a summer internship securing one.'"
Read More