School News
Two-year Full-time MBA alumnus Erison Hurtault (MBA '21) in-depth Q&A interview: "Meet McKinsey's MBA Class of 2021: Erison Hurtault."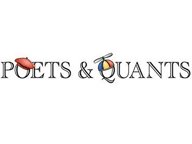 Excerpt from
Poets & Quants
-- "
Tell us about an "only at McKinsey" moment you've had so far.
I feel like these happen all the time. I am consistently surprised at the background of many of the people that I work with. I regularly encounter people who have really impressive backgrounds – former professional athletes, professional musicians, and more."
Read More