Engage Possible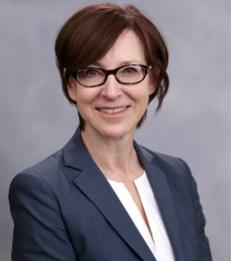 The program has already paid dividends for me, and if the universe unfolds as I hope it will, the dividends will get more substantial with time.
Maryse Bertrand reflects on her experience in the MS in Risk Management program at Stern and how it added value to her career as a lawyer and corporate director.
"I'm a high-achiever—what really gets me going is the notion that I can make a difference, that I can have impact and contribute," says Maryse Bertrand about the internal drive that has propelled her distinguished career as a lawyer and corporate director. 
In 2015, having served as General Counsel for CBC/Radio-Canada for six years, Maryse began to consider how else she might expand her skill set and in what areas she might make a difference. "[At the CBC], I had achieved what I set out to do, so I looked for the next challenge. I am a fairly high energy person, and decided that going back to school would be both challenging and interesting."    
As a board member and member of the Risk Management Committee at Metro Inc. and National Bank, Maryse noticed that enterprise risk was an area getting an increasing amount of focus, and she decided it would be a useful skill set for a corporate director.  
Stern's
MS in Risk Management
(MSRM) program attracted her for three reasons: the "very thoughtful, well-structured" curriculum, the international focus, and the reputation of the school: "The nature of the program, with its modular structure, was very suitable for someone at my career stage. I wanted it to be sufficiently general to be useful for someone like me, who does not aspire to be a risk management specialist, but who, as a corporate director, needs to see things more broadly."  
Maryse was also impressed by how well-curated the cohort of students was, and she benefited from engaging with colleagues who ranged in experience, age, and background. She described the class composition as "a bit of a barbell with, on the one hand, senior executives who are at the stage in their career when they are looking to broaden and deepen their knowledge as general managers or directors and, on the other hand, younger managers who are very much trying to build their profiles and are looking to this program as a way to progress through the ranks."  
Maryse also found incredible value in the program's international focus, as one cannot adeptly assess risk in many of today's markets and industries without thinking on a global scale. She explained, "I met many people from all sorts of backgrounds with different cultures and different viewpoints. The world of business is becoming more international, and getting the perspectives of different cultures, backgrounds, and parts of the world was invaluable. We had fascinating discussions in class, at lunch, during breaks, and over drinks."  
There's no question for Maryse that the program added great value to her career. "The program has already paid dividends for me," she said, "and if the universe unfolds as I hope it will, the dividends will get more substantial with time."   
In early 2017, Maryse was appointed to the board of Caisse de dépôt et placement du Québec, the second largest pension fund in Canada; she is confident her experience with Stern was critical in this appointment: "I believe that the risk management degree added value to my candidacy and was a differentiating factor. It's a unique qualification. I think it played a role, and I think it will continue to be useful."  
Beyond the tangible payoffs in her career development, the MSRM program has boosted Maryse's confidence: "The experience was challenging in a way that was quite different than work. You compete against yourself. Succeeding in the program truly gave me a huge confidence boost as I measured myself to a pretty accomplished group."
---