Entertain Possible
The MBA/MFA dual degree program created in partnership between NYU Stern and Tisch Kanbar Institute of Film & Television celebrated its 10-year anniversary on October 13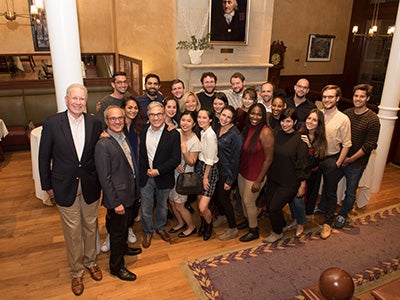 Ten years ago, Hollywood and Wall Street intersected for the first time at NYU.
In spring 2007, NYU's Stern School of Business and the
Kanbar Institute of Film & Television at the Tisch School of the Arts
came together to bridge the gap between the "creatives" and the "suits" with the launch of the
MBA/MFA dual degree
program.
Professors
Samuel Craig
, director of the Entertainment, Media and Technology initiative at Stern, and
John Tintori
, then chair of the Tisch Graduate Film program, spearheaded the creation of the program which is now overseen by MBA/MFA academic director
Peter Newman
.  Craig, Tintori, Newman and
Barbara Schock
, chair of the Tisch Grad Film program, joined current and former students over the weekend of October 13 to celebrate the 10-year anniversary of the dual degree.  
"Having an intensive program where students study commerce in its most detailed form at Stern and art in its most professional form at Tisch enables graduates to have a full understanding of not only what it takes to make a good movie from a creative perspective, but also what goes into the business side of producing and distributing a film," Newman said.  
Prior to the launch of the program, those seeking to break into the film industry traditionally earned their MFA degrees and focused on the artistic side of film production. However, as the cost of making films began to skyrocket and the pace of media convergence accelerated, aspiring producers recognized the need for a broader understanding of the business side of filmmaking as well as a strong creative foundation.  
NYU's comprehensive MBA/MFA program meets those needs by allowing students to earn both degrees simultaneously over the course of three years. Students spend the first year at Stern, the second at Kanbar, and the third split between the two programs, with access to top faculty and resources from each School.
Graduates from the program are highly sought after from major film studios, television studios, networks and independent production companies. See below to learn more from some NYU MBA/MFA dual degree alumni: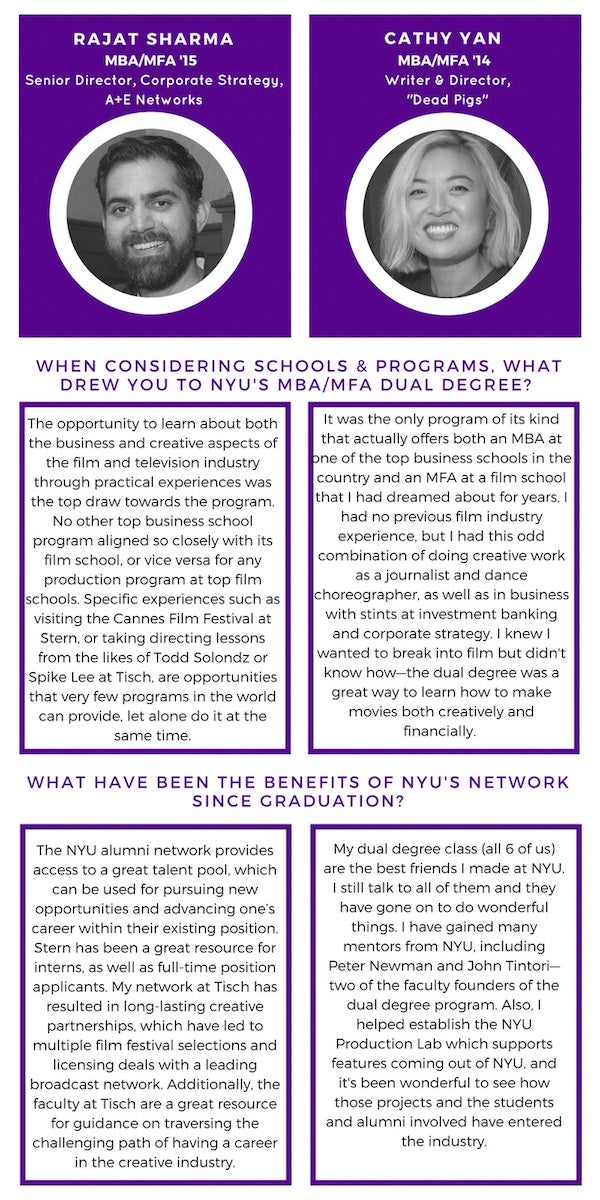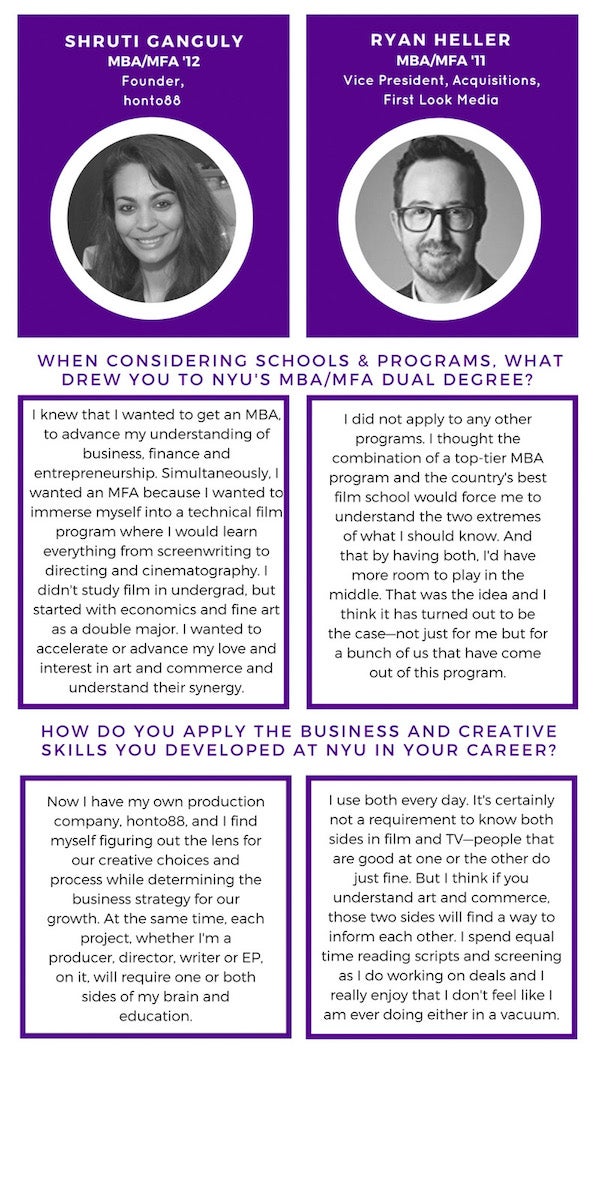 ---