Keynote Speaker
May 20 Ceremony Keynote Speaker
We are excited to announce Jane Fraser, Chief Executive Officer of Citi, as the keynote speaker for Stern's Graduate Convocation for the Class of 2022!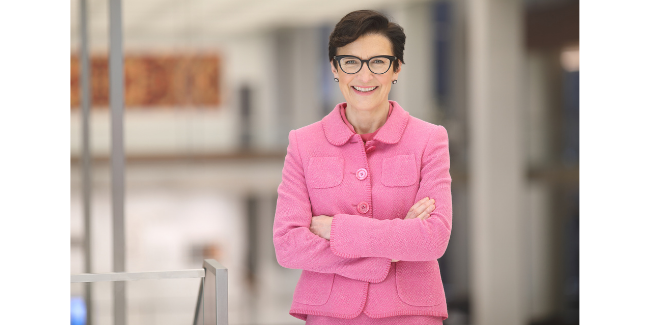 As CEO of Citi, Fraser leads the world's most global bank, serving millions of consumers, businesses and institutions across 160 countries and jurisdictions. She is the first female CEO of a major global bank.

Fraser has deep experience across Citi's consumer and institutional businesses and, in many ways, helped to shape Citi into the company it is today. Before becoming CEO in February 2021, she was President of Citi and CEO of the Global Consumer Bank, responsible for all of Citi's consumer businesses, including retail banking and wealth management, credit cards, mortgage and operations and technology in 19 markets.

Previously, she served as the CEO of Citigroup Latin America from 2015 to 2019. From 2013 to 2015, she was CEO of U.S. Consumer and Commercial Banking and CitiMortgage. From 2009 to 2013, Fraser served as the CEO of Citi's Global Private Bank. Prior to that, Fraser was the global head of strategy and mergers and acquisitions for Citi from 2007 to 2009. She joined Citi in 2004 in the corporate and investment banking division.

Before joining Citi, Fraser was a partner at McKinsey & Company. She started her career with the Goldman Sachs Group, Inc. in London and later worked for Asesores Bursátiles in Madrid, Spain.

She is Vice Chair for Partnership for New York City and a member of the Harvard Business School's Board of Dean's Advisors; the Stanford Global Advisory Board; the Economic Club of New York; and the Council on Foreign Relations. Fraser holds a Master of Business Administration degree from Harvard Business School and a Master of Arts degree in economics from Cambridge University. She is married with two children.