Other NYU Stern MBA Experiential Learning Opportunities
NYU Stern encourages experiential learning in all facets of the student experience. Please see below for additional learning opportunities.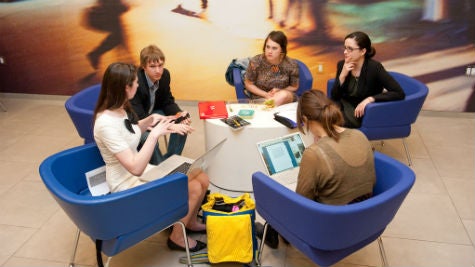 MBA Case Competitions:
MBA Case competitions offer students the opportunity to apply their business acumen in a short-term experience. In forming a team to compete in NYU Stern club-sponsored, or national corporate contests allow students to showcase their business knowledge and skills. As a team, students will learn how to motivate people, build relationships, and lead. Partial funding is even available to help alleviate travel expenses. Some past competitons include:
JP Morgan Case Competition
Credit Suisse Case Competition
Association of Hispanic and Black Business Students (AHBBS) Diversity Case Competion
Stern Amazon Innovation Case Competion
The W.R. Berkley Innovation Lab: $200K Entrepreneurs Challenge
3 Competitions, Up to $200K Awarded, 8 Grueling Months, 1 Huge Opportunity. The $200K Entrepreneurs Challenge provides students with the framework and motivation to launch a startup of their own. Whether applying for the New Venture Competition, Social Venture Competition or NYU Technology competition, students are challenged and supported as they build a business from scratch.
NYU Stern Center for Business and Human Rights Fellowship
:
The Center for Business and Human Rights at NYU Stern partners with the United States Council for International Business to offer first-year MBA students a paid opportunity to work at a multinational company on a business and human rights challenge during their summer. Students will participate in a business and human rights training program and become deeply immersed in sustainability, corporate social responsibility, and human rights issues faced by their company through their summer internship.