Lunch with the Deans
Throughout the academic year, Dean of Students Conor Grennan invites Stern MBA students to join him for lunch and conversation. Students will have unique access to Stern's leadership, to share their thoughts about the school and discuss important business issues with the dean and their peers.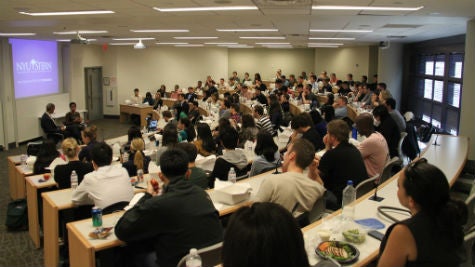 ---
Lunch with Dean of Students Conor Grennan
Dean Conor Grennan hosts weekly lunches for first-year MBA students in the NYU Torch Club. These lunches allow students to join Dean Grennan and a guest colleague for conversation and a discussion on all things Stern.