[no-title]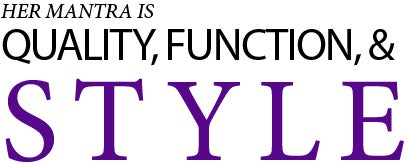 by Marilyn Harris
Rishikesh is a picturesque city in the foothills of the Himalayas, by the banks of a rushing, clear Ganges. It's known as the yoga capital of India, an ashram-heavy destination for spiritual seekers, hikers, and honeymooners. This is the dramatic setting where Tapasya Bali (MBA '08) grew up, where her great-grandfather established a respected yoga shala, or center. "It's a very inspirational region," Bali said. When she decided to leave her successful career on Wall Street several years ago, she knew she would return, at least in spirit, to those roots.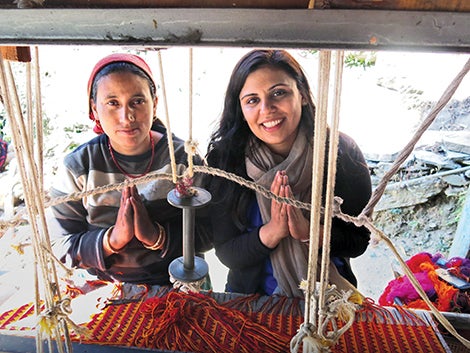 Wall Street had been Bali's work home during her part-time MBA program in quantitative finance at NYU Stern. Following a five-year stint at Merrill Lynch, she spent 11 years at Credit Suisse as a director in a group providing leverage to hedge funds. In 2014, after a couple of years of planning and organizing her next move, she made the break.
Bali and her brother Rishi considered various yoga-related ventures, eventually settling on a bold proposition: they would take on the growing field of high-end yoga apparel retailers. Back in India, Bali had spent summers checking quality control at her grandmother's textile factory, an experience that informed her approach. "We wanted a higher-quality product than what's out there, with better wicking and stretch and a more luxurious feel," she said. "It took a couple of years of R&D to develop the multifunctional fabric we had in mind, but we succeeded in creating a lifestyle product you can wear from the yoga studio or gym to the rest of your day's activities." Their product hit store shelves just as the new and booming "athleisure" category was taking off. "We were ahead of the curve," Bali said, noting that "all the fashion houses are jumping in now."
---

---
The Bali family dubbed their business YOGASMOGA, a nod to typical Hindi rhyming wordplay. As co-founder and COO – her brother is CEO – Bali decided to locate factories in the US to be closer to the process, have a handle on quality and workplace standards, and reduce the environmental impact of transnational shipping. Their products are made in California and Fall River, Massachusetts, with another Massachusetts plant coming on line. "We've revived factories that were about to go under," Bali said, a move that pumped new life into communities that were hard-pressed economically. As part of the company's commitment to a code of ethics, Bali established a foundation called Namaskár, which has created scholarships for the families of Fall River's factory workers.
The young company sold out of its initial production run. Most of the apparel is channeled through the brand's dozen retail stores, located both in upscale malls and standalone units, but "always within walking distance" of the target competition, Lululemon, Bali said. "We've spent no money on marketing yet, but with a lot of press coverage and word of mouth we're on the brink of becoming big."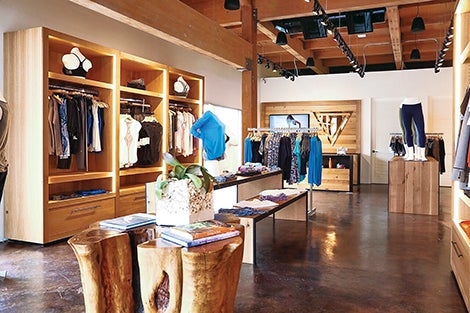 That out-of-the-blocks success makes for an all-consuming personal lifestyle, Bali admitted, barely allowing time for her own ashtanga yoga workout and long runs. She manages to enjoy occasional dinners with her core study group from Stern – one of whom is an investor in YOGASMOGA – and she credits Stern for instilling that long-term connection, as well as teaching her to fine-tune her thought process. "What Stern did really well was make the part-time MBA program feel like a full-time experience in the sense of creating a community," she said. "I'm a New Yorker and I'm happy to give back to the students in any way I can." Her advice for Stern's would-be entrepreneurs: "Be willing to put your heart and soul into what you believe in and take the jump." A pair of YOGASMOGA's stylish Carbon 6™ Vivacity leggings might help.
---