They Apply MBA Skills to Help Refugees

Three NYU Stern grads bring data-driven methodology and consulting skills to the challenge of assisting growing populations of displaced persons
by MARILYN HARRIS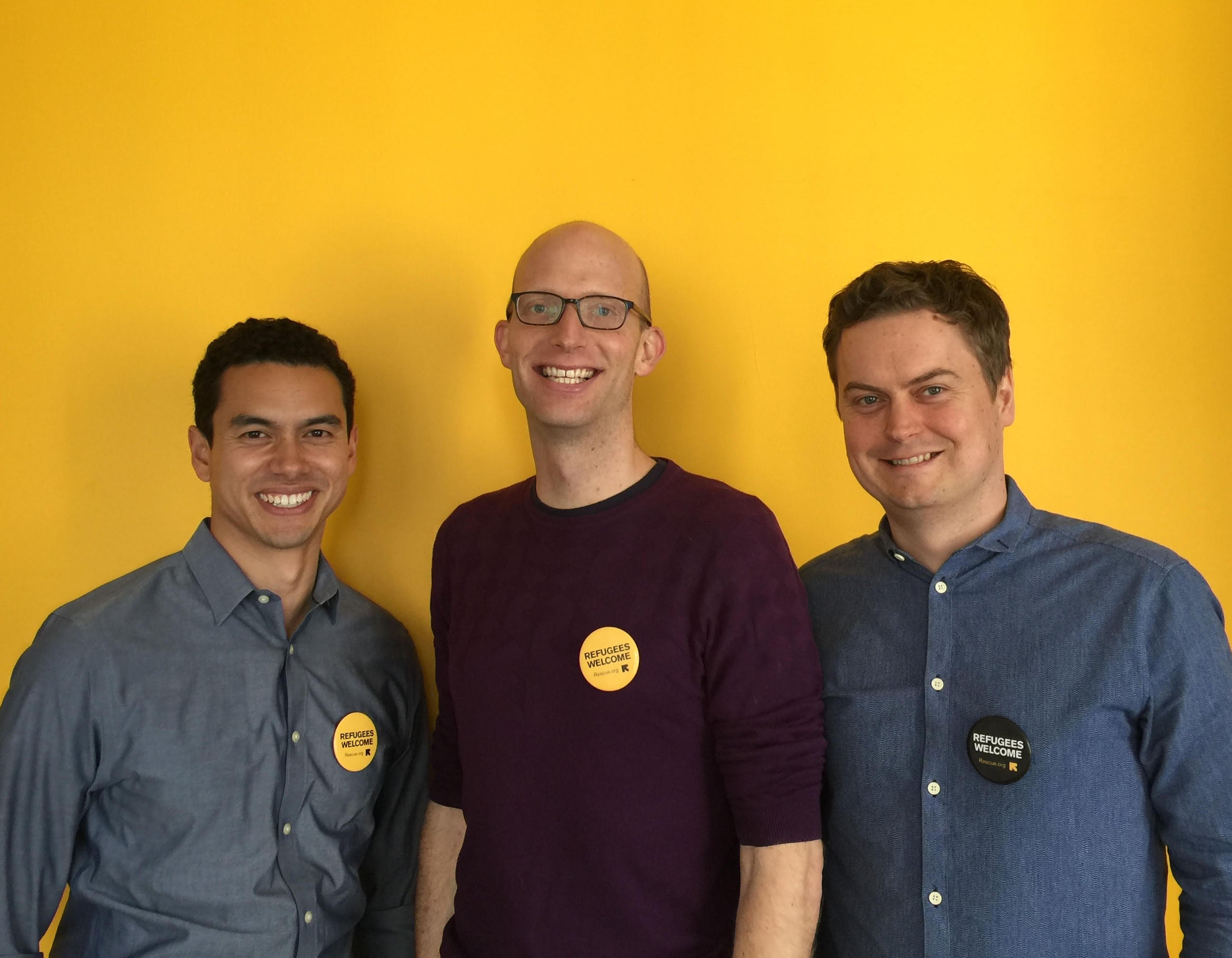 The number of displaced people in the world has now passed 60 million, more than half of whom are children. With the financial, cultural, and political odds increasingly stacked against refugees, the venerable International Rescue Committee (IRC), founded in 1933 at the suggestion of Albert Einstein, has kicked into high gear to meet those challenges with the help of three Stern grads: Austin Riggs (MBA '12), Matthew Seden (MBA '13), and Benjamin Wise (MBA '13).
By the time these three met at Stern, they already shared a common bond: a lifelong dedication to helping those in need, whether volunteering with NGOs to address poverty in Africa, raising money for AIDS victims, or researching microfinance programs in Mexico. At Stern, they were all active in social impact competitions, classes, and organizations while focusing on management consulting. After graduation, each joined a consulting firm to get experience in the private sector with the aim of possibly moving on to social enterprises. Within three years, thanks to the Stern connection, they reunited at the IRC, which is based in New York and operates in 49 countries and 20 US cities.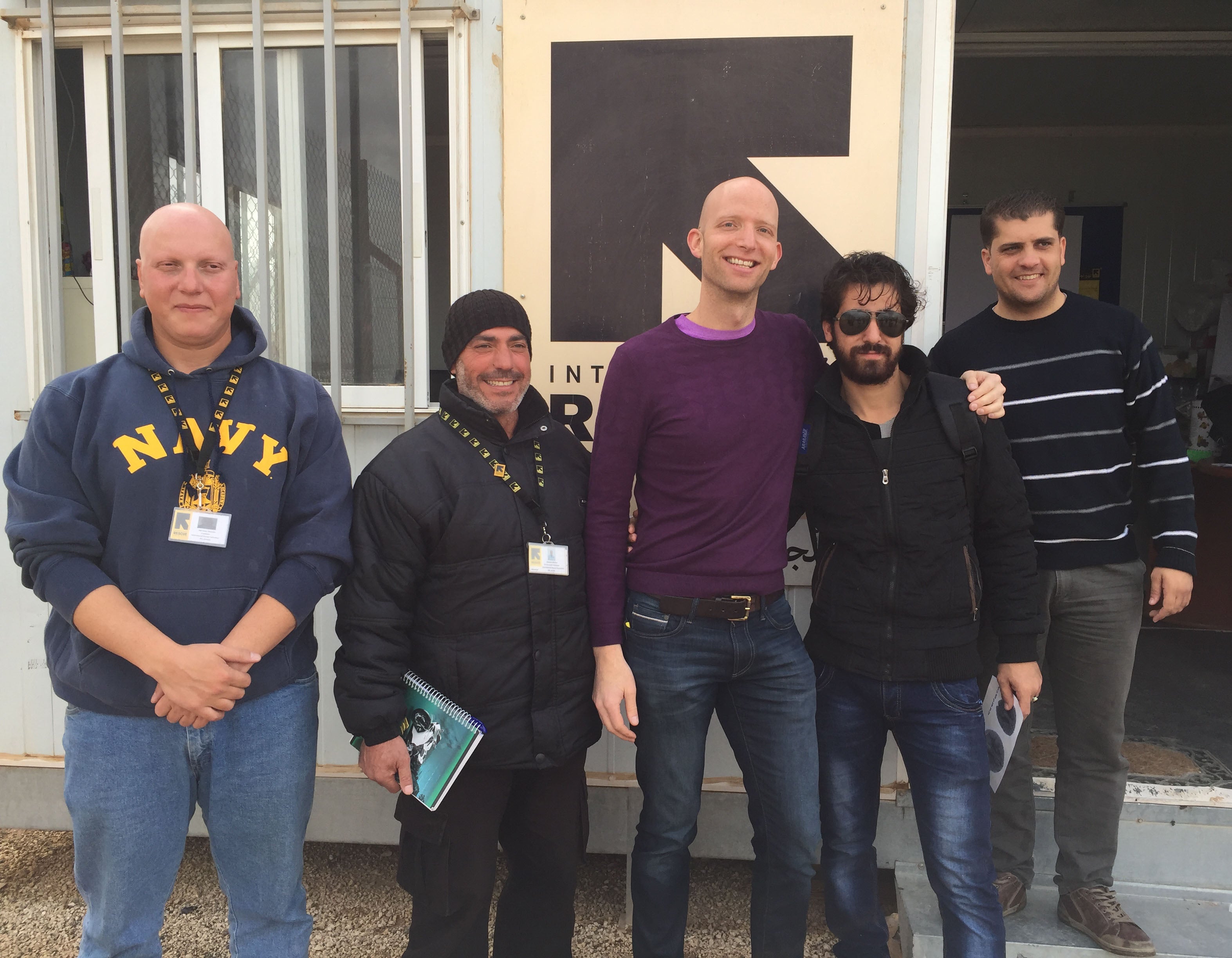 This arm of the Stern alumni network worked especially efficiently. Seden, who had joined McKinsey & Co. after earning his MBA, found himself drawn to the IRC's mission and mounting challenges while working on a five-year strategic plan for the NGO. In early 2015, the IRC brought him on board to help deliver on the plan, and he has since moved into a role leading the IRC's strategy team. His first hire was Wise, then working for L.E.K. Consulting. "We'd worked on group projects together at Stern," Seden said, "and that made things a lot easier." Wise now leads internal consulting under Seden, working with the C-suite to lead cross-cutting initiatives to structure and solve tough strategic and operational problems.
Riggs had joined Bain & Co. after graduating, focusing partly on growth strategies for various industries. "I joined the private sector because I realized that while Stern gave me a solid foundation, I needed to put my education into practice," he said. "But I wanted to do something with a social mission, and I thought about how to be closer to what I hold dear." His plans coalesced when Seden reached out with an opportunity to create an innovation function at the IRC from the ground up. Riggs came on board in late 2015 as director of research and development. "My group is like a startup within a large NGO," he explained. "We had to build a team and raise funding specifically for R&D. Our aim is to design, test, and scale projects to reach a greater number of people and make scarce resources go much further." They are currently testing 10 novel concepts, including a brokering service to help refugees in Jordan find jobs and, in Liberia, a way to defuse the spike in domestic violence triggered by crisis situations.
"At Stern, social enterprise was...about changing the overall purpose of an MBA education to think about the world's largest problems."

-BENJAMIN WISE, MBA '13
SOCIAL ENTERPRISE AT STERN
While at Stern, the three had found common ground in their enthusiasm for the way the School valued social impact business education. "What I liked about Stern was that social enterprise wasn't thought of as just another silo, but about changing the overall purpose of an MBA education to think about the world's largest problems," Wise explained. "Stern was also where I found my passion for strategy. It was clear to me that I would enjoy consulting for a strategy consulting firm, so I found my niche as a strategist those couple of years, then came to an organization with a mission I'm passionate about. Now I know how I can contribute in a way that's going to be satisfying for me and takes advantage of the skill set I built at Stern and through consulting."
"Over the past several years, the IRC has been building a refugee organization of the future," Riggs said, and he and his fellow alumni are proud to be part of the effort to build a "stronger culture of data-driven decisions." Seden's team, for example, has helped establish a process for more than 25 country offices to develop countryspecific five-year plans and continues to partner with country offices to find new ways of using data to improve programs.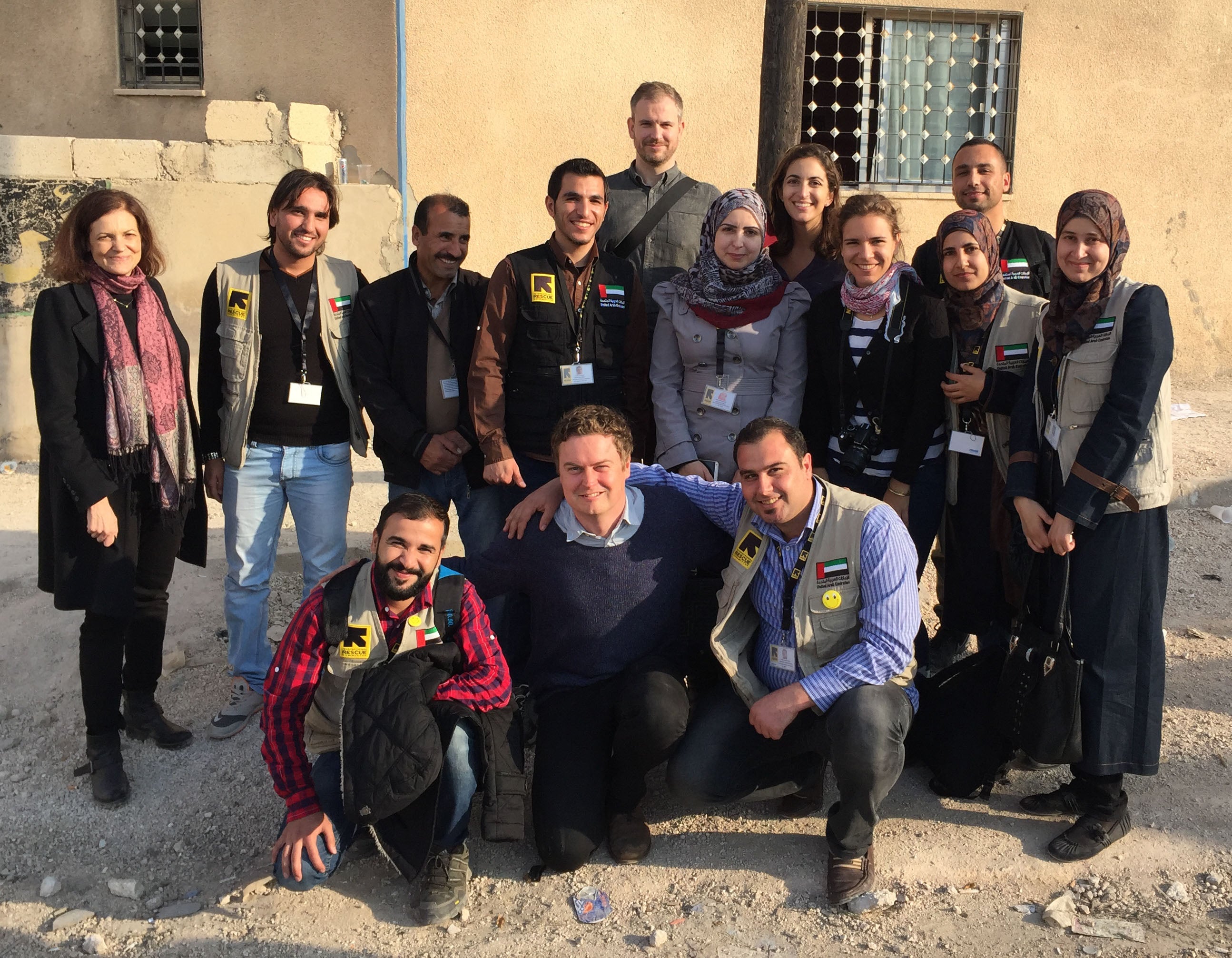 Private sector experience provided the opportunity for huge personal and professional growth, Seden said, but he credited Stern for teaching him how to implement the scale of organizational change the IRC is undertaking. "Dealing in an effective way with personal interactions and politics are the most valuable skills I learned at Stern, and I recall hearing this from alumni speakers at the time," Seden said. "The 'soft skills' classes are easy to overlook, but over the longer term they prove to be the most valuable for effecting change in organizations."
 
---
Images Top to Bottom: ♦ Left to Right: Benjamin Wise (MBA '13), Austin Riggs (MBA '12), and Matthew Seden (MBA '13). ♦ Riggs with Jordanians and Syrians in Azraq refugee camp in Eastern Jordan. ♦ Wise in a high poverty area of Niger attending a women's microfinance group's weekly deposit meeting organized by IRC. ♦ Seden in northern Jordan visiting a mobile health clinic the IRC runs for refugees who have fled Syria.