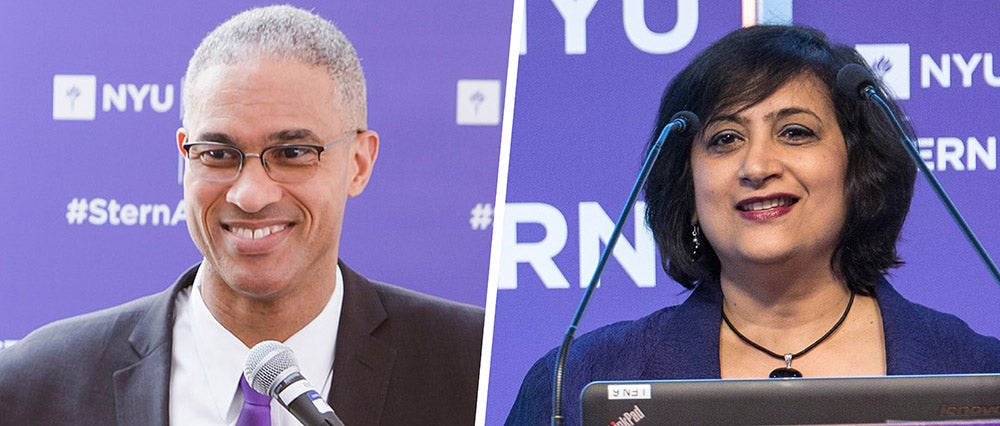 Every contribution makes a difference.

This past year your gifts added up to $30.6 million, a testament to how every member of our community can have a significant impact.

At Stern we have made scholarships our biggest fundraising priority and are pleased to report that, together with your support, we are making great progress. This academic year, we now have 53 talented undergraduate students on a full-need scholarship, whereas only a few years ago we had none. We have also been able to distribute over $600,000 in need-based undergraduate scholarships and merit-based graduate scholarships. Beyond scholarships, your support also enables us to recruit top-tier faculty, fund cutting-edge research, enhance the student and alumni experience, and develop innovative programs and curriculums -- such as the new focused one-year MBAs in Tech and in Fashion and Luxury -- that keep us at the forefront of business education. We are grateful for your support and value every contribution, and together we are furthering our mission of creating value both for business and society.

Thank you.
Peter Henry
Dean, NYU Stern

Geeta Menon
Dean, NYU Stern Undergraduate College

---