Business Degree
Earn a degree that integrates an exceptional business education with a grounding in the liberal arts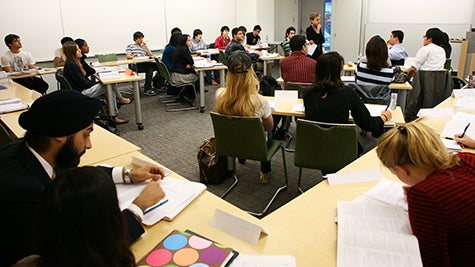 The Business degree combines a first-rate business education with a broad-based liberal arts foundation to provide you with the skills, expertise, and intellectual sophistication needed to advance in today's dynamic business environment.
Throughout your four years, you will be able to:
Choose from 13 different concentrations within Stern.
Pursue a minor or second major outside of business and take elective courses from across the University.
Explore the social and ethical dimensions of business and professional responsibility.
Learn from respected business and thought leaders in New York, nationally, and abroad.
Gain international experience through semester abroad programs or a short-term immersion.
Participate in a one-of-a-kind curricular global sequence culminating in the International Studies Program trip.