Corey Phelps, MPhil '01, PhD '03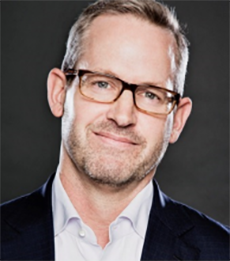 It's impossible for me to overstate the influence NYU Stern has had on my academic career. The opportunities Stern, NYU and New York City provided me to grow as an academic were incredible.
We got a chance to hear from Corey Phelps, MPhil '01, PhD '03, associate professor of strategy and organization and associate dean of executive education at McGill. He shares details about his academic career, advice for current students and recent grads, and the impact Stern had on his research.
Tell us about your current roles at McGill University.
I have both faculty and administrative roles at McGill. First, I'm an Associate Professor of Strategy and Organization at the Desautels Faculty of Management at McGill. In this role, I split my time between teaching courses on strategy, innovation and entrepreneurship in our MBA, PhD and executive programs and carrying out academic research on those topics. I also serve as the Associate Dean of Executive Education. In this capacity, I oversee our Executive MBA and two other executive masters programs as well as the McGill Executive Institute, which provides open-enrollment and custom executive programs. Outside my roles at McGill, I do some consulting, keynote speaking and corporate training.
You've studied Management & Organization extensively. What initially drew you to the subject, and what areas of inquiry are you most fascinated by?
Since I was a kid, I've been fascinated by technology. When I was in elementary school, I frustrated my parents by taking apart our new appliances to see how they worked. As I got older, I became curious about the process of technological innovation and the powerful role organizations play in inventing and commercializing new things. During my doctoral program at Stern, this interest morphed into a broader question that still drives my research, teaching and consulting to this day – why are some organizations able to adapt to changing competitive landscapes and how do they do it?
Most companies are one trick ponies. They have a core business they spend years incrementally refining, but when there are profound changes in their competitive environments, such as shifts in customer preferences, new technologies, regulatory changes or disruptive business models, their core business comes under attack and they're unable to adapt and they die. Think Polaroid, Blockbuster or Nortel. Changing competitive environments create performance problems for organizations. I'm fundamentally interested in how some organizations are able to develop innovative solutions—whether in the guise of new products, services or business models—to these problems.
You earned your M.Phil. and your Ph.D. at NYU Stern. Can you share a little bit about how your Stern education has shaped your career?
It's impossible for me to overstate the influence NYU Stern has had on my academic career. The opportunities Stern, NYU and New York City provided me to grow as an academic were incredible. I was able to take courses from world-renowned scholars at Stern and in the Econ Department in Arts and Sciences. These courses provided me with a strong foundation of knowledge about topics related to organizations, and on how to conduct rigorous research. I was able to explore a wide variety of topics by attending research talks at NYU and other NYC venues, given by researchers from all over the world, including many Nobel Prize winners. I was socialized into an academic culture that valued and pursued highly rigorous, but also relevant research. These values have shaped both what I research and how. I was mentored and supported by faculty members who cared deeply about doctoral education. I was fortunate to work closely with a few Stern faculty on research projects that resulted in top-tier academic journal publications. More importantly, they invested significant time in teaching me how to conduct rigorous research, craft an academic paper, present my research, respond to journal reviewers, review papers, prepare for the academic job market and evaluate offers. These are core skills that continue to benefit me. I also had a dissertation committee that not-only helped shape my early research and research agenda, but that championed me on the academic job market and continues to support me.
Great doctoral programs also have great doctoral students. I was lucky to be surrounded by extremely bright, motivated, curious and collegial doctoral students from around the world. Their intelligence and work ethic created a powerful and positive peer pressure. It drove me to commit completely to succeeding in the program. We were also a very collegial and cohesive group. We helped each other a lot by discussing ideas, providing feedback on papers, and sharing insights about courses, conferences and the job market. Much of this was done during Thursday night beer blasts. I made some life-long friendships while I was there, for which I will always be grateful.
You recently published a book with co-authors Bernard Garrette and Olivier Sibony, Cracked It! How to Solve Big Problems and Sell Solutions Like Top Strategy Consultants. Congratulations! Can you tell us a bit about how the book came to be?
Thank you. It's my first book and I'm quite happy with the finished product. Writing a book for the first time is a bit intimidating. Working with Bernard and Olivier made it manageable and even occasionally fun.
The origin of the book goes back a few years. Before joining McGill, I was a professor of strategy at HEC Paris, where I met Bernard and Olivier. While I was there, Bernard, a colleague of mine in the strategy group, became Dean of the MBA program. He was responsible for the MBA curriculum and set about improving it.
One area that he focused on, based on conversations with students and recruiters, was better preparing students for jobs with the elite strategy consulting firms, such as McKinsey, BCG and Bain. Strategy consultancies are hired, essentially, to help solve challenging organizational problems. This typically requires the integration of diverse domains of knowledge. The top consultancies have developed structured approaches and tools for integrating diverse knowledge to solve complex problems.
What Bernard learned was that HEC Paris MBA students were lacking in this skill set. This isn't unique to HEC. We know, for example, from recent surveys of recruiters of MBA grads conducted by the Financial Times and BusinessWeek show that while complex problem solving is one of the most sought-after skills by recruiters, they find it difficult to find MBA grads who are sufficiently good at it. This is due, in part, to how b-schools and their curricula are organized. They are functional silos where specialized knowledge, such as finance, accounting or HR, are taught in specialized courses by narrow technical experts. The typical b-school doesn't teach complex problem solving or provide much opportunity to practice it, leaving the challenge of integration to students.
Bernard realized that this skills gap needed to be addressed, not just for students interested in strategy consulting, but for all MBA students. He decided to develop a required course. He recruited Olivier, who was running the McKinsey office in Paris at the time and was starting to teach in the MBA program to help. He also recruited me because of my research and teaching background in innovative problem solving.
The course we developed became the inspiration and foundation for the book. But we didn't write Cracked It! just for b-school students who want to be strategy consultants. We wrote it for anyone who wants to learn a disciplined approach for solving complex business problems and how to sell their solutions.
If you want to learn more about the book, please check out the website: cracked-it-book.com.
Do you have advice for current Stern students or recent alumni?
For current students, I'd encourage you to take advantage of every opportunity that Stern, NYU and New York City open up for you. You're there for an all-too-brief period of time. Before you know it, you'll be done with your program and it will be time to move on. The time you have at NYU is precious. Make the absolute most of it. But don't just focus on cataloging diverse experiences. Instead use the experiences to build diverse relationships and to practice radical empathy. Try hard to understand and see the world from the point of view of the people you spend time with, especially those who initially seem quite different from you. The expanded view of humanity, interpersonal skills and social network you develop in the process will benefit you for the rest of your life. And, of course, focus on your studies and get good grades!
For recent alumni, invest in maintaining the relationships you developed while at NYU. Soon or even further down the road, these relationships may be your most meaningful and valuable resources. Don't neglect them. Finally, give back. However much you think Stern and NYU have helped you in your career and life, give back in kind – either in time, money or both.
What is your favorite way to spend your free time?
I love spending time with my family. My wife and I had kids later in life than most. I'm on the other side of 50 and we have a six-year old daughter and a two-and-a-half-year-old son. Saying that makes me feel old, but they help me stay young.
After time with family comes exercise. I want to be around as long as possible for my kids. I married a marathon runner so I've become a runner myself. I have a love-hate relationship with running. I hate it because it seems to be getting harder as I get older. Montreal hills and winters don't make it easier. I love it because it's a simple and efficient way to exercise. I also travel a lot and running is a great way to explore a new city.
Next on the list is reading – one of my great pleasures. I think this is partly why I'm an academic. As a friend from my days at NYU put it, "being a professor is a great job because they pay you to read!" I like history, historical fiction, and, of course, books on innovation and technology. I'm currently flipping between a biography of Napoleon (I lived only blocks from his tomb in Paris) and a book by my friend and Stern School prof Melissa Schilling titled
Quirky
, which is about serial innovators like Steve Jobs and Elon Musk.
Finally, when the kids are sleeping and I'm too tired to run or read, I like binge-watching reruns of The West Wing on Netflix with my wife. The series began while I was a doctoral student at Stern and it makes me nostalgic for those days.
Where did you go for your last vacation and why?
For the past couple of years, our family has been going to Hana on Maui Island in Hawaii. I first went there when I was a grad student at Stern in 1999 and fell in love with the place. Hana is incredibly beautiful and because it's on the remote eastern part of the island and difficult to get to, it's largely undeveloped. This means it's also uncrowded. The locals are also kind, generous and easy-going. The beautiful tropical island setting, the people and the remoteness combine to create a place where time seems to slow down and stresses fade away. We love it.
We were just there while Hurricane Lane passed through. We had some intense rain and strong winds for a few days, but nothing more. Our flight out was cancelled, and we were rebooked four days later, which meant we got to spend a few more days in paradise. Our kids are already asking when we're going back.