Jeff Grant, MBA 1997
Senior Vice President, Research, Turner Emerging Consumers, Turner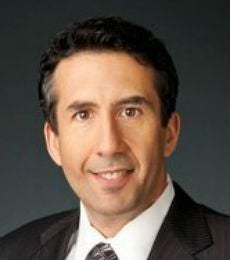 Jeff is responsible for all aspects of brand and ad sales research for Turner's Cartoon Network, Adult Swim, Boomerang and truTV, key networks targeting Millennials and Plurals (Americans born after 1997). He does generational research about media consumption among these two groups, as well as pilot, promo and ad effectiveness testing, analysis and reporting of audience ratings, website and app usability, awareness tracking, branding, etc. Jeff has maintained strong ties with NYU Stern, visiting Professor Al Lieberman's class over the last 15 years. He recently invited Prof. Lieberman to speak at the DEEP SHIFT conference, which explored media consumption behavior among Plurals and Millennials.

1. How are the media consumption habits of millennials and plurals (Americans born after 1997) affecting the broadcasting industry and advertisers?
Millennials and Plurals are the two most diverse generations in our history, and they are changing the face of how media is consumed. These generations are digital and mobile natives, respectively, and in the case of Plurals, they don't know of a time where they have not had ultimate choice and control over content and the platforms on which they view it.

We also see these generations as "Entertainment Omnivores," constantly consuming long-form and short-form media on a variety of platforms, as determined by where they are, who they are with, and what their mood is at a given moment. For every "long-form" season of a show that you want someone to tune into, media producers also need to produce "short-form" media like clips and games to keep the consumer interested in the IP in the time when the show is out of season. Ultimately the media industry and its advertisers have to embrace a more consumer-centric culture, producing content and messaging that fits the lifestyle and habits of these generations, or they will be left behind.

2. What changes to broadcast television and advertising do you expect to see over the next 10 to 20 years?
If the last 20 years are any indication, then the upcoming changes are going to be massive. Innovation in the media industry is happening more rapidly than ever before. I think that we are going to see even more of a transition to the mobile space, with data analytics playing a big part in how our business operates. Content and advertising will have to be increasingly more relevant, personalized and authentic relative to the individual's lifestyle.

3. What do you like best about what you do? Which accomplishments are you particularly proud of?
I like talking with clients about what we know, and for the past year have been speaking about Plurals. We conducted a study with our partners at Warner Bros., and just began another two year longitudinal study on this generation. I've presented the Plurals research at agencies, universities, the American Marketing Association, and Phoenix Comic-con's educational tract, and have an article on Plurals coming out in KidScreen magazine.

I recently produced the DEEP SHIFT conference in New York at Time Warner Center, which included research, panels and speakers focusing on Millennials and Plurals. I've never produced an event like that before, so it was an incredible learning experience. I was very satisfied with the outcome. I plan to go on the road with a smaller version of the DEEP SHIFT conference that is focused on new research on Millennials and Plurals.

4. What aspirations or goals led you to your career in research?
I have always been interested in TV. Coming out of the University of Michigan as an undergraduate, I worked in production, starting CBS News Advertising and Promotion where I worked with with people like Dan Rather, Connie Chung, and Paula Zahn. We produced on-air promotion for CBS News programming, which was terrific training, but ultimately I was interested in a management track.

I eventually moved into the CBS Standards and Practices team, but after three years felt it was a bad match for my skills. By this point I had started at Stern, and leveraged my focus in Marketing and Statistics to move into a new role of Analyst in media research for the Ad Sales team. They took a chance on me, and I've been in research ever since. After moving to Turner in 1999, I wanted to focus on kids programming, and not long after, became a Director of Research for Cartoon Network Ad Sales. I have been associated with Cartoon Network in some capacity ever since. Five years ago, my family and I moved to Atlanta, where I oversee research for the network and ad sales for Cartoon Network, Adult Swim, Boomerang and truTV. It has been an adventure, and I love every day of it. This coming April 25th will be my 20th anniversary at Turner.

5. What was your focus when you were at NYU Stern?
I concentrated in Marketing and Statistics, and customized what I was doing to suit my professional goals in TV. In fact, in my Stern entrance application essay, I wrote about Lorne Michaels, Executive Producer of "Saturday Night Live," and his example as a business person that I admired. Years later, I finally met him at the Emmys and was able to tell him that I had him to thank (at least in part) about getting into Stern.

6. For the recent DEEP SHIFT conference, Prof. Al Lieberman played a role. How did that come about and what role did he play?
I was very grateful that Prof. Lieberman participated in the DEEP SHIFT conference. I invited him to be a panelist on the topic of "looking to the future of media consumption." He was a huge hit, and he was present the entire day as an audience member, as well.

7. What other ways do you stay involved with Stern?
I have stayed involved for many years speaking to students in Prof. Lieberman's classes. It has been a terrific relationship, and I have had the privilege of seeing the EMT program grow to what it is today. Even though I'm now in Atlanta, I still take the opportunity to participate in his classes, which have grown considerably in number since I started working with him. Also, I have identical twin boys, Sam and Ted, and they are currently seniors in high school. This Fall, Sam starts NYU as an undergraduate at the Tisch School, focusing on video game design. It gives me another excuse to stay connected.

STERNIES WANT TO KNOW

What do you do in your spare time?
I am an avid runner, and I have participated in two half-marathons and three Peachtree Road Races since moving to Atlanta. I act as Alumni Coordinator for Camp Chickawah, where I attended as a boy, operating the website and managing the global alumni base. Also, I am a voracious fan of the New York Times and Wall Street Journal crossword puzzles. My favorites are the cryptics. Feeding into my professional interest in cartoons, I also have a sizeable collection of key silver age comic books that I have amassed over the course of my lifetime.

Where did you go on your last vacation?
I went to Italy for my last vacation because I had never been before. My family, including my parents and my sister's family, travels over the winter break each year. We traveled from Venice to Tuscany to Florence to Rome. It was an amazing experience, from the food to the wine to the sights.