Susan Veksler, BS '03
President and Co-Founder of Caissa, LLC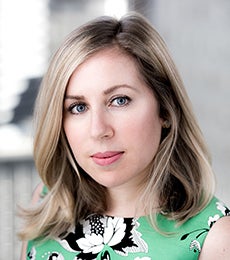 We had a chance to talk with Susan Veksler, BS '03, about her career and the company she co-founded, Caissa, LLC. Caissa is a software development firm that provides front-office software solutions to allow institutions such as endowments, foundations, pension funds, family offices, and CIOs to integrate a wide spectrum of investment-related analytics into a single web-based platform. Susan double majored in Finance and Management and Organizational Behavior while at Stern.

Tell us about Caissa and why you co-founded it?
My cofounder (another Stern grad named Dave Hsu) and I started Caissa because we observed a massive disparity between the analytical tools and technologies available to money managers, such as hedge funds, versus what was available to asset owners such as endowments, foundations, and pension funds. We felt that asset owners -- who are tasked with funding tuitions, charitable programs or retiree benefits -- should have the same tools at their disposal.

After Stern you spent time at McKinsey in consulting. What did you learn from that experience that you apply in your current role running your own company?
In consulting, the only product you offer is your services so it better be really great. At Caissa, despite the fact that we offer a product in the form of a web-based application, we are still very client-service oriented. I believe that client service should be so good that it stands as an offering on its own, as opposed to a support-desk type format, which seems mostly perfunctory.

What advice would you offer to other aspiring entrepreneurs?
It's important to understand the full ecosystem of whatever industry you are looking to enter. Even areas that you might consider tertiary could evolve into something more significant by the time you go to market. Industries are rapidly evolving, advancing, and in some cases, converging. It's worth putting the time in to fully understand the landscape and all that is, and could become, relevant to you so that you are in a position of anticipating rather than reacting.

Given the convergence of finance and technology, Stern recently launched a FinTech specialization. What is exciting to you about the FinTech space?
Most financial companies have a huge volume of data but without the proper technology, it's virtually impossible to consistently make data-informed decisions. I'm excited in particular about the FinTech companies unearthing insights embedded deep in the data. This will help more organizations make better decisions and challenge longstanding notions that had never been backed by empirical evidence.

What are your favorite Stern memories?
My favorite Stern memories were all the team projects. People at Stern generally work hard on their own but when working together as a team, it can lead to even greater motivation stemming from accountability to one another. Working in a team and experiencing camaraderie among classmates was a nice change to what can be an otherwise competitive environment.

How have you been able to stay involved with Stern since graduation?
I've kept in touch with several Stern classmates and cofounded my business with another Stern graduate. We frequently look to hire from Stern in our NYC offices. I've also recently been introduced to faculty focusing on the FinTech initiative at Stern so I look forward to increasing my involvement and engagement in this capacity.

Where is your favorite place in San Francisco to go for lunch?
My favorite lunch spot in San Francisco is Kokkari Estiatorio. The food is always fresh and the ambiance is warm and rustic. They are known for their lamb chops but they also make one of the best Greek salads I've had.

Where did you go for your last vacation and why?
Having my own company keeps me busy so I tend to look for long weekend getaways. On my last vacation, I visited Yosemite National Park because it's one of the few places that is close enough to accommodate a short trip but also so different and unique that you feel you are transported to a different world. It's immense and there is breathtaking, natural beauty in every direction you turn. It's both serene and invigorating.