5 Reasons the T-Mobile-Sprint Merger Should've Been Rejected—And Will Raise Your Phone Bill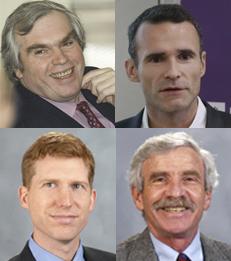 The bottom line is that this decision, to a large extent, disregards the interests of consumers.
By Nicholas Economides, Thomas Philippon, Robert Seamans, Lawrence White, John Kwoka, Hal Singer and Marshall Steinbaum
There used to be five, then there were four, and with the recent ruling allowing the takeover of Sprint by T-Mobile, there will now likely be only three nationwide wireless carriers. The painful consequences will be felt in your wallet.
The vast majority of economists believe that the elimination of Sprint as a rival to other carriers will result in less competition, higher prices, and lower quality in phone service. Antitrust law is there to make sure that mergers that harm customers are blocked. So, why is this one allowed?
The Justice Department normally would stop this merger. But DISH Network, a satellite TV company, convinced a federal judge that it will be able to replace Sprint as a fourth rival. However, unlike Sprint, DISH has no telecom customers and no telecom network. Evidence presented at the trial showed that it will take DISH up to seven years to build a nationwide network from scratch and require tens of billions of dollars of investment.
Read full
Fortune article
.
__
Nicholas Economides is a Professor of Economics.
Thomas Philippon is a Professor of Finance.
Robert Seamans is an Associate Professor of Management and Organizations.
Lawrence White is the Robert Kavesh Professorship in Economics
.
---