The US Inflation Reduction Act: How the EU Is Affected and How It Should React.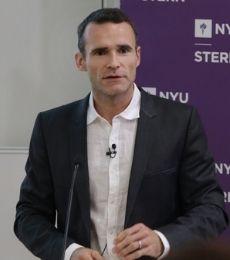 By Thomas Philippon and co-authors
The US Inflation Reduction Act (IRA), aimed at promoting the production and adoption of clean energy, came into effect at the beginning of 2023. The 'buy American' conditions enshrined in some of the IRA's subsidies have drawn substantial criticism from the EU. The IRA itself has stirred a strong debate about the future of European industrial policy (Eisl 2022, Jenkins et al. 2022, Attinasi et al. 2023a, Bistline et al. 2023, Bouët 2023, Bown 2023, Kleimann et al. 2023, Jansen et al. 2023).

Is Europe doing enough to support its industry to adapt to the green transition? Is the European strategy the right one, with its focus on carbon-pricing, or should the EU copy the IRA blueprint, with large, blanket subsidies close to the market in specific sectors and strong local content requirements? Is EU at risk from the IRA and should it react aggressively?

In a joint statement, we – members and staff from the German Sachverständigenrat zur Begutachtung der gesamtwirtschaftlichen Entwicklung and from the French Conseil d'Analyse Economique – contribute to this debate. Our analysis quantifies the macroeconomic effects of the IRA and discusses how Europe can manage its green transition while strengthening its economic and strategic resilience, preserving jobs and productivity growth, and maintaining European solidarity and international coordination.

Read the full VoxEU article.

---
Thomas Philippon is Max L. Heine Professor of Finance.
---