Access to Mobile Technology Can Be a Matter of Life and Death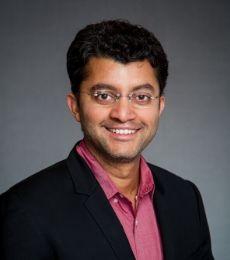 By Anindya Ghose and D. Daniel Sokol
What if the best tool to fight the coronavirus right now is not a vaccine—likely at least a year away—but a mobile phone? Smart mobile phones, app developers, and governments around the world can help deliver timely and accurate public health information and aid rigorous contact tracing to limit the spread of coronavirus.
The government of India is clearly attuned to the public health implications of mobile access. The government recently launched MyGov Corona Helpdesk, a so-called "chatbot" feature on WhatsApp, a messaging app used by over 400 million Indian mobile users. MyGov Corona Helpdesk gives the government a direct line to provide accurate information about coronavirus prevention, symptoms, and treatment.
Singapore is demonstrating that smartphones can aid with contact tracing—determining where an infected person contracted the disease, and also others who might have contracted the disease from the infected person. On 20 March, the government there released an app called TraceTogether, which allows users who contract the disease to share information about other potentially infected individuals. Singapore will reportedly offer TraceTogether as a free, open-source app that developers in India or any other country could take and adapt to local conditions.
Read the full
Livemint article
.
___
Anindya Ghose is Heinz Riehl Professor of Business
---